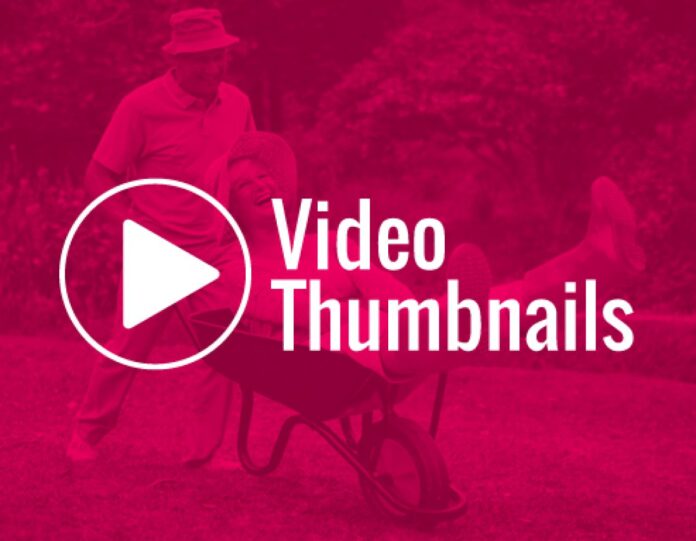 If you are eager to add thumbnails to your YouTube videos, then you are in the right place. This content is going to be a short but brief introduction about the best mobile applications that can be used today for making the best YouTube thumbnails.
Thumbnail Maker – Create Banners & Channel Art
This youtube thumbnail maker app belongs to CA Apps. A dedicated application that can only be used to design quality thumbnail for youtube. This thumbnail maker android app easily installed from google Playstore for free.
You can get pre-made templates designs with this thumbnail creator. Even a beginner can use this application to make quality and professional video thumbnails. The result produced by this thumbnail maker is very professional, unique, and in a very higher resolution.
The comprehensive editing feature in this app is very handy to use in day to day thumbnail making.
Canva – Thumbnail Maker
Canva is a designer application that can be used for different kinds of graphic designing which thumbnail making is also a part of. The Canva application is known as a free and reliable thumbnail maker app that can directly be accessed by the official website of canva and can also be used via mobile applications.
This is one of the best resources for graphic designers, you can not only make individual thumbnails for your channel but you can also provide this service to other people for free and can also charge them if you want to. Here you can find some application suggestions about automation on YouTube. You can get a huge number of pre-designed templates with this application.
PicMonkey – Thumbnail Maker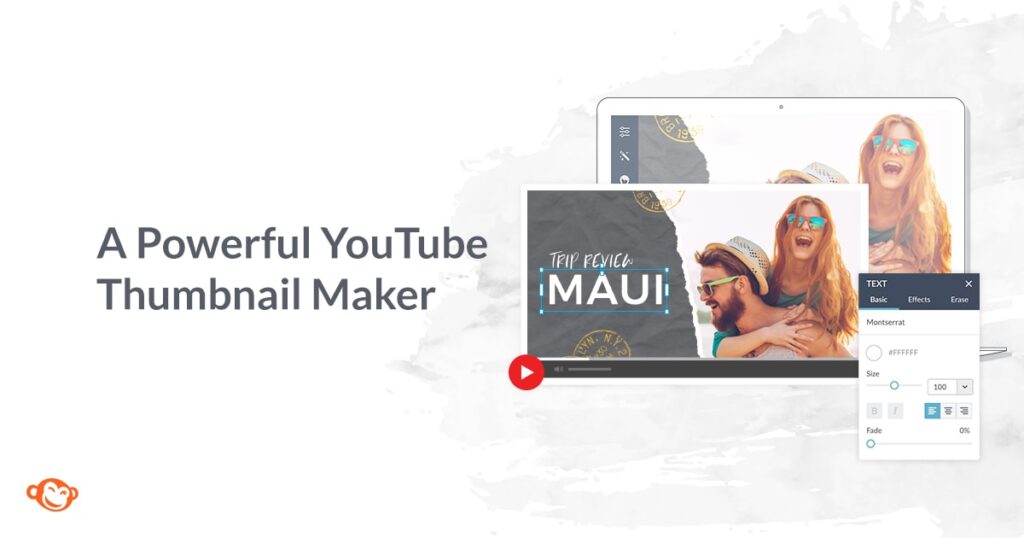 The pic monkey thumbnail maker application is one of the best platforms that you can find online for making YouTube thumbnails. This online application consists of numerous filters that can be used to customize your thumbnail. You can get exclusive overlays, fonts, and frames with this online application.
The editing dashboard of this program is very much professional in its working and has a lot of dashing options that would help you in beautifying your thumbnail. You can also use this application to make logos for your channel. These logos can also be added to the thumbnails.
Fotor
This is a very simple thumbnail maker program that you can install on your android as well as iOS devices. This tool has many advanced features as well as editing options which makes it a professionally accepted tool all across the globe.
You can rediscover lost designs and styles with this application. You can get a lot of help in learning about designing and making thumbnails even if you have no prior skills or experience in this regard.
This program is also integrated with cloud spaces so you can save your content in online storage spaces after creation. The process of designing a YouTube thumbnail is very fast with this application, and this is why it is ranked among the efficient tools of this league!
FotoJet.com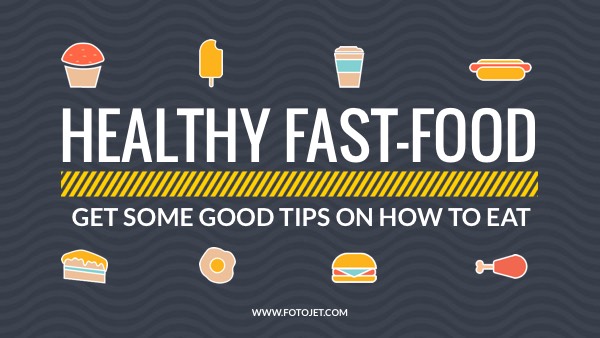 This online website tool can be used online on any device with a good internet connection, so of course, you can operate it with your mobile or smartphones. This online application consists of millions of templates designs that you can select yours from.
The designs are unique and very attractive in their existence, so you don't have to worry about rejections or copyright infringement. You can make your very own YouTube thumbnail within seconds in just a few clicks with this program.
There are three simple working steps that you have to follow while using this program, and you can get familiar with them when you hook yourself up with the site.
I-movie.com
This is yet another software program that can be used to make YouTube thumbnails. This software application cum tool is best suited for smartphones as it has the cleanest and interactive interface for mobiles.
The editing features and other options of this application are best for mobile as well as mac users. You can use this thumbnail making platform anywhere and anytime you want, and this is why it is loved by the majority of bloggers across the globe.
You can also connect the software program to a keyboard while using it on mobile to get an extra hand at editing.
Copic-Thumbnail designer
The Copic app is one of the mobile applications that can help you in creating a YouTube thumbnail by creating it from scratch or also by providing pre-designs as help. You can easily make YouTube as well as Instagram thumbnails with this application.
Not only this thumbnail maker would help you in the graphic designing part of the content but will also help you in the addition of text as well as the customization of it.
The thumbnail designer app has both free and paid versions except for some features. The pro version of this thumbnail maker can help you in making a 1224×1224 pixel design for your video. It is best to be used on the iPhone!