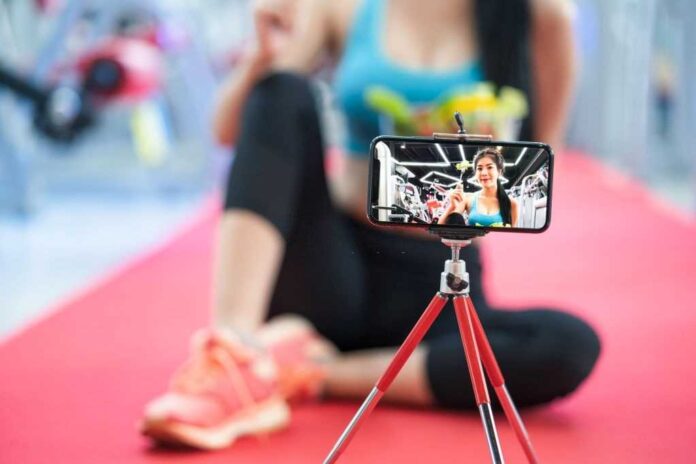 Isn't it true that videos may be found everywhere these days? Whether it's WhatsApp, Facebook, Twitter, Instagram, TikTok, or any other popular app, videos have found a place for themselves on almost every social media platform.
And these are no longer simply basic and straightforward clips, but individuals have come up with a plethora of innovative methods to get the greatest possible results from the footage they've filmed.
Whether you are a vlogger, a content producer, the owner of a meme page, or simply an average person wanting to make friends and family laugh with your editing skills, you will need a decent video editor and video file converter to make it happen, and InVideo is exactly the tool that you need.
It's a really useful online video editor that can be used directly from your browser, eliminating the need to download or install any software. You can edit videos online using pre-configured templates by uploading your raw videos on the platform.
It also includes all of the standard editing tools that you'd get in commercial software. The greatest thing is that the tool is very simple to use and does not require any training. InVideo allows you to make landscape or portrait movies for your social media accounts in an instant.
Consider it similar to Canva, but for videos. This post explores the feature set, the UI, and the pricing plans provided by InVideo to assist you in understanding the platform's capabilities. Let's get started!
InVideo: Feature Set
Let's take a closer look at the platform's features.
1. Storyteller video production
InVideo's Storyteller films are ideal for accompanying your listicles, blog articles, and other longer-form content. Users may use them as a short presentation of the listed goods or as a video recap of the article. This may be useful when attempting to retain visitors to your website. Because of the increased retention time, you will notice an SEO improvement.
2. The Media Center
The content collection is similar to other platforms, but the main advantage is the number of Premium footage you may use each month on each plan. Users get access to 300 films per month on the Business plan and limitless videos on the Unlimited plan, which is great. Most other platforms provide relatively few monthly downloads and charge a high fee. Furthermore, InVideo's music collection is on par with any other tool.
3. Assistance
The platform's support speed is amazing and the support team often replies within 5 minutes of raising a query or concern. The site also responds to feedback from their Facebook group and provides a slew of new features. It is also the most affordable software that customers can use for the number of features it offers. It lacks AI, yet users can create the majority of sophisticated films using InVideo. It just requires a bit more time to create an appealing video.
4. Advanced Editor
The platform may seem to lack functionality, but this is because the majority of them are hidden inside the advanced editor. This is where you can fine-tune every aspect of your video. Users can move items around, alter the colors, change how everything appears, and change the transitions in the Advanced Editor mode.
5. Templates and Video Formats
Users have the option of creating videos for Instagram, Facebook, and YouTube. The site currently does not "support" LinkedIn or Twitter videos, but users can simply create a square video for YouTube and a Twitter-style video for LinkedIn, so this is not a problem. Most videos that users produce are script-to-video or "text-to-video." Therefore, they do not utilize templates to create them. You can always utilize InVideo if you need to produce a visual article.
InVideo Bonus Features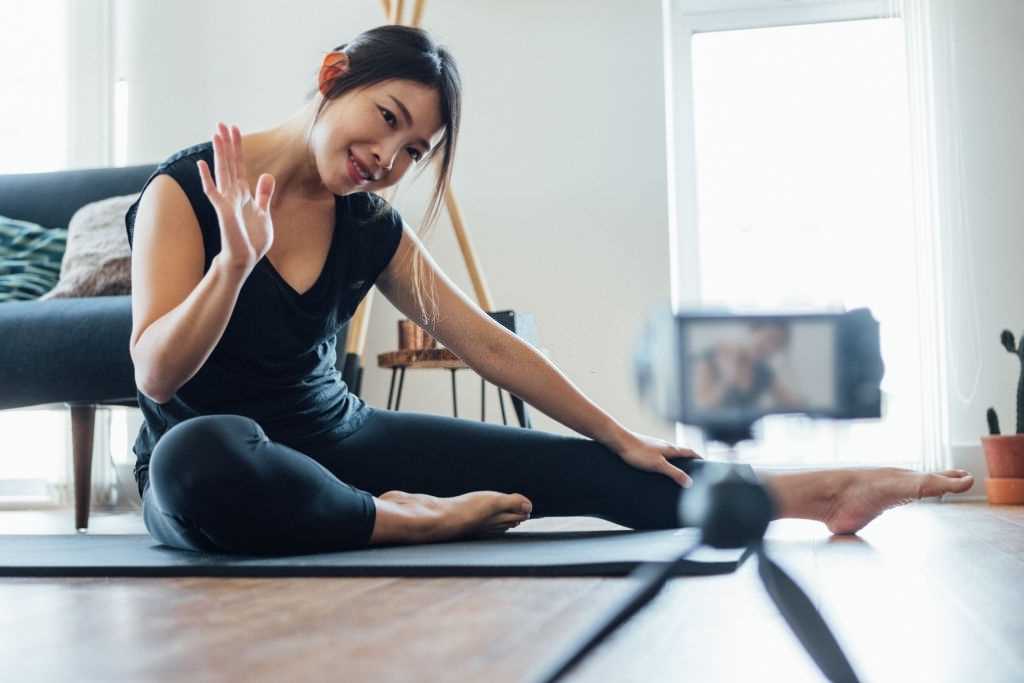 There are also Effects, Stickers, Enhancers, and Shapes on the platform. Stickers are often animated explainer video props that may be included in a video. They're fantastic, especially for Facebook Ads and Instagram Stories, and most of them look excellent!
Some of them seem to be a little out of date, but there are lots of excellent alternatives you may use. Effects are video overlays. The majority of users do not use them often, but you can typically add hearts, smoke, light, snow, or other random filters to your video.
Shapes are squares, lines, and thought bubbles that you can add to your videos. Masks, which are essentially video overlays, and collage layouts are also available on the site.
InVideo also has the following features:
Text to video
An expansive set of pre-existing templates
Audio tools and media libraries
Speed merging capabilities
Speed adjustment capabilities
Fonts
Text overlay
1000+ pre-existing stickers
Templates for font quotes
Insertable shapes
Aesthetic effects (theme-based)
You can upload custom pictures and videos
Enhancements (collage, masks, Instagram/Twitter postings)
InVideo: UI & Pricing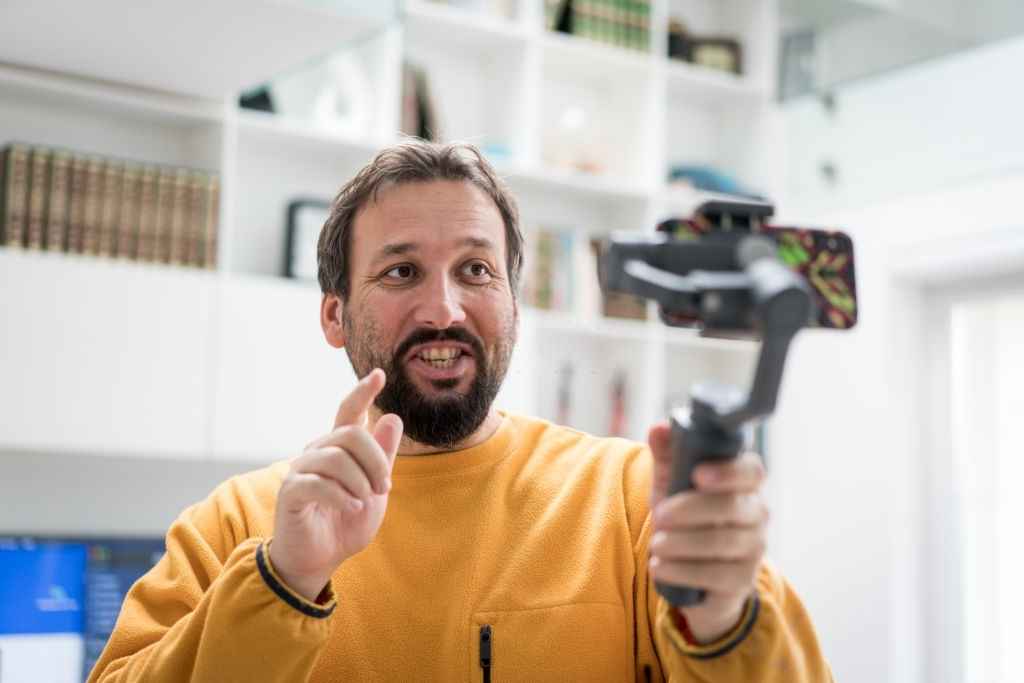 InVideo video editor offers two subscription plans: Unlimited and Business. There are two main variations between the plans: the number of movies users may export each month and the number of Premium Images/Videos customers can use.
Users on the Business plan are limited to 60 exports per month and 300 Premium Videos per month. The Unlimited plan, on the other hand, can meet all of your requirements. Users are free to use as many exports and movies as they like.
The Unlimited plan costs $60 per month if subscribed on a monthly basis and $30 per month if subscribed on an annual basis. The Business plan costs $20 per month if subscribed on a monthly basis and $10 if subscribed on an annual basis.
InVideo enables you to create videos with simplicity and style. They are very useful for marketing campaigns, presentations, and other similar promotional reasons.
Because they have a large selection of templates to create what you want, this platform makes it extremely easy to generate instructive videos. Users can create some amazing clips using over a million audio samples, movies, and pictures.
The platform is simple to use while yet being highly sophisticated. It provides even people without technical expertise with the tools required to create stunning movies and be creative. InVideo offers over 100 templates, making it ideal for beginners.
You can also start by browsing the categories to see if you can discover anything that meets your needs. Everything is configurable, and you may add/remove components as you see fit. Stickers, text boxes, movies, pictures, or anything else you want can be included.
Conclusion
InVideo is a lifesaver for those working in social media marketing and content production since very few video editors provide such flexibility at such cheap costs. The simplicity of the design will appeal to you the most.
Even if you have no previous experience with editing software, you will pick it up fast and be cranking out video after video for posting to your social networks in no time.