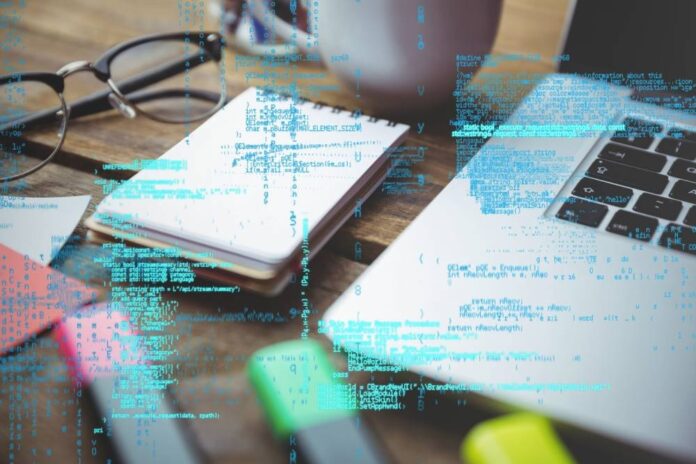 The remote development team remains one of the modern proactive approaches globally, and it walks hand-in-hand with proven quality, timely delivery, and loyalty. The web is full of blog posts like 'how to motivate your employees, 'how to prevent professional burnout', 'way to replenish your employees with an initial splash of productivity', and other advisory writings.
Remote developers working for your company will probably be less affected by attrition, decreased motivation, or professional burnout. How come remote software development teams are in demand these days?
How come companies prosper by having 20-70% of their staff members operating across the world? How come they bring even more quality and overall project delivery than in-house teams? Is it really working on a distance? Let's see. 
Go Beyond and Discover a Huge Pool of Talents 
Globalization can work for your benefit not only in terms of diversifying cultures and nationalities in your team but also in finding the best talents from all corners of the world.
Have you ever noticed that finding the right people to fulfill the vacancy takes more and more time, developers ask for more money and benefits while at the same time their experience and skills could be richer?
With IT nearshoring services, which have already become a normal practice to many global companies, you do not need to compromise – find the professionals from several countries and bring them on. 
Let's take a look at the IT market in some countries for nearshoring, in particular, what they can offer. Eastern Europe is known for its huge pool of talented software developers with significantly lower rates if compared to the EU market.
The number of software engineers in Ukraine is estimated to reach 200,000 specialists by 2020 end, and the total market size of ITO services in Europe totalled €6.1 billion in 2018. These numbers will continue to increase since global demand for developers is constantly growing.
Nearshoring opens doors to a better and bigger pool of tech talent, allows to maintain projects 24/7 and scale the teams up or down in a speedy manner.  
The idea of nearshore outsourcing might seem risky and confusing at a glance. However, just imagine a variety of skilled and experienced developers working with the common goal to deliver success to your project. An access to the pool of talents is far from the only benefit you get, here comes more.
Distributed Developments Teams – Mitigate Dramatic Employment Expenses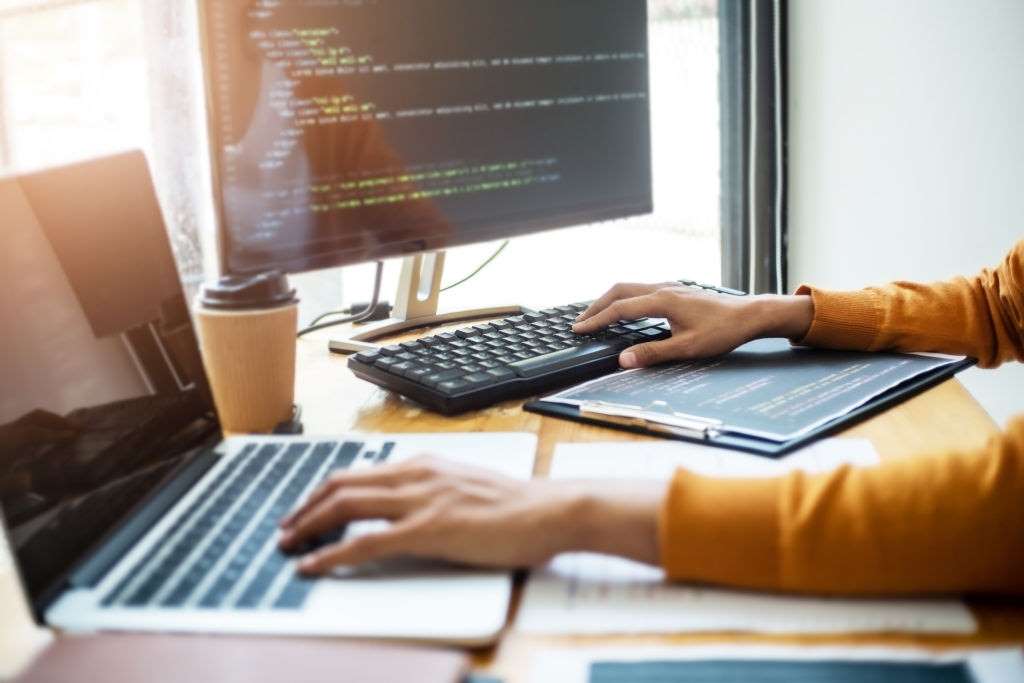 Maintaining the office for 1000 employees and maintaining the office for 200 employees has a considerable difference in terms of money. Companies spend millions of dollars per year for office supplies, snacks, bills, and rental costs.
And the more employees you hire, the more bills you receive. To hire remote developers means substantially decreasing the expenses while growing your company's workforce, thus, promoting its services or products.
Nearshoring vendors provide your team with all office needs and even more: developers get a full employment package with insurance, paid vacations, sick leaves, and perks. 
In addition to saving costs on the factors described above, you don't need to have an all-level HR team. Hiring a sufficient number of recruiters to do their job for onsite teams will be enough for your company to fulfill the internal employment processes.
Nearshoring providers usually offer you an effective and fast process of selecting the candidates: some of them have a constant database of IT specialists, and some do the search per request.
Let's imagine the situation when Vancouver-based company Z sets the task to find three JavaScript developers with a long list of requirements. In the best-case scenario, the whole process will take about 2-3 months, including having 1-2-3 interviews and completing test assignments.
Nearshoring services will provide you with the list of potential candidates within the next week or two; after agreeing on several of them, it will take another 1-2 weeks for other recruiting processes. In the end, in 1-1.5 months, a remote development team is set up and ready to dig in.
Lower labor costs – probably one of the biggest benefits you get by hiring remote development teams. Choose the market and economy of your preferences (after conducting the research on them), analyze the salary rates for the required positions, compare those to your local rates, and get ready to be surprised by the difference.
On average, US software developers earn $109,373/year, Swiss – $91,805/year, and engineers from the Netherlands – $51,472/year. Now, an outsourced dedicated development team in Eastern Europe will cost you about $30-50,000. For example, Ukraine software outsourcing will offer you, middle+ developers, for $4-5,000 a month (including vendor's fee!), their high level of skills, and rich experience in development.
All Things the Same: Quality, Delivery Time, Responsibility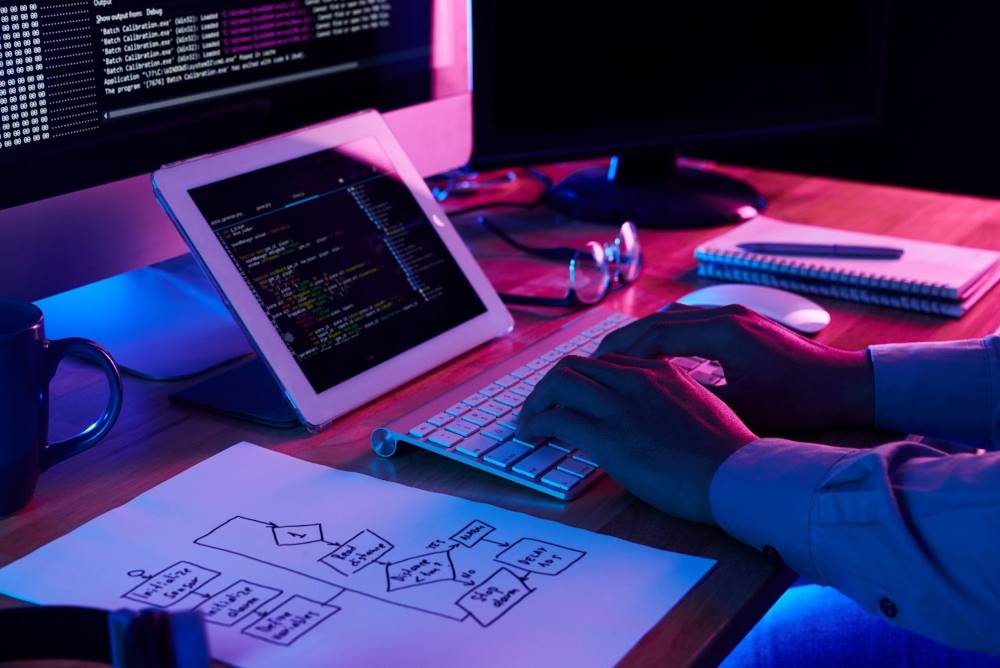 One of the biggest stumbling blocks for corporations who are willing to hire remote software developments teams remains the same: what about the quality, deadlines, loyalty of distributed team members?
Yes, establishing trust for people thousands of kilometers away is not a simple task; however, you have the power over them. The thing is that based on the nearshoring (also known as outstaffing) practices, the whole process of coordination and management is put on you; meaning that you can contact team members any time, set the video calls, or visit them in person to get to know with them and make sure everything is going as you plan.
Thus, you have exactly the same process as you have now, it's just that your developers sit not next door, but in the other country.
Software engineers are among those professionals who mainly aim at delivering prolific results; it can also be claimed that the idea of bringing you the best is a sort of adrenaline for them, meaning that they are inspired to do more and better.
Dedication and loyalty are highly dependent on the attitude you apply to your team: the more cooperation and collaboration you possess, the more loyal your distributed team is. It is also applicable to your onsite employees, isn't it? 
Remote software developers are usually led by CTO (Chief Technical Officer) so the technical side of the project is closely controlled and monitored by your employee. The key duties of the CTO are not limited by the technical tasks: they set the meetings, ask for daily/monthly reports, conduct video calls, and decide if personal meetings are needed.
So, communication with the distributed team can be easily established on the terms to make you feel comfortable while collaborating with developers. By the way, there are cases when CTO is also a remote person, provided by your nearshoring vendor, so the client doesn't have to possess deep technical expertise.
Key Points in Hiring Offshore Developers
The productivity and loyalty of the company's employees do not depend on the place where they work, whether executing the tasks from the office or thousands of kilometers away. Eastern and Western Europe and some non-EU countries have a rich pool of candidates for you; they are offered based on your preferences, requirements, and needs.
Unlike outsourcing, a nearshoring model allows you to control the project and manage your employees, which eventually brings you an expected level of delivery and responsibility, top-notch quality of services, and dedication.
While the salaries in the US freak you out, and instead of 3 developers your effort to take only 1, getting developers in Europe allows you to speed up to the wanted number of employees. If you still question yourself on whether it is working, do not hesitate to take your doubts aside.