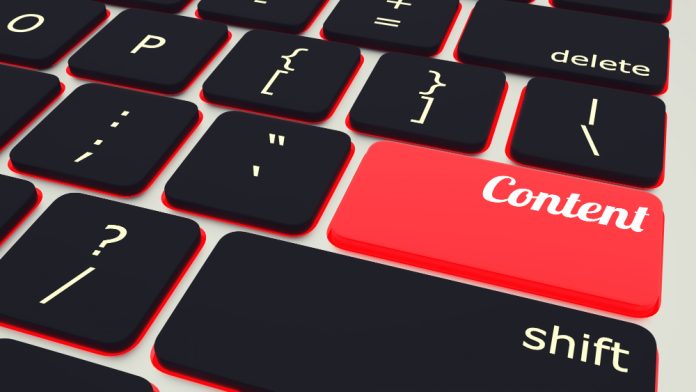 About half of all websites on the Internet are powered by WordPress. However, some of its features are limited in the standard version, and plugins are required to expand them. A table of contents is one such feature.
If you want to enhance your WordPress experience further, try WPMU DEV – an all-in-one platform for hosting, managing, and updating your WordPress sites, and much more. Get a 20% discount on their plans by clicking here.
Sometimes it's hard to get through a lengthy post, especially when it's a tutorial or a how-to of some sort. You scroll for a bit and can't seem to find what it is you're looking for. That's why it's good to add a table of contents to your pages. It improves navigation and by proxy user experience. 
So, if you're looking to add one to your WordPress website, keep reading, as today we'll be listing be best plugins for the job. Let's get straight into it.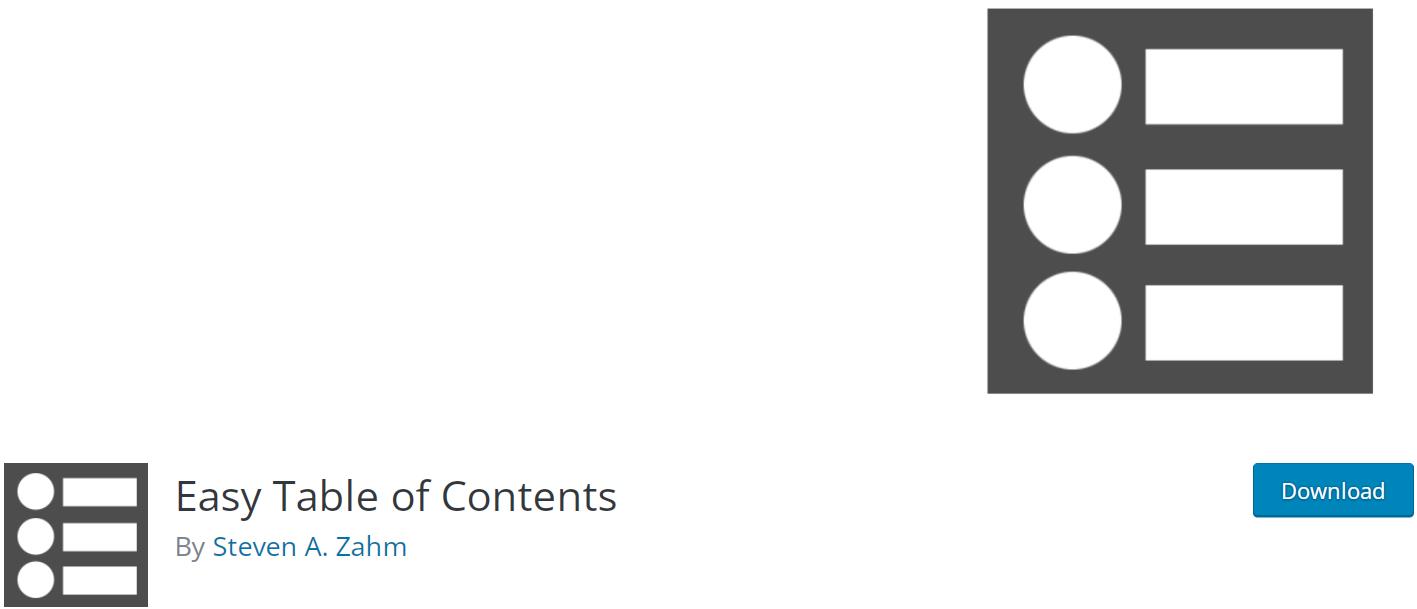 Easy Table of Contents is one of the most popular WordPress plugins for the job. It has over 200 active users and is completely free. This plugin focuses on the must-have and ease of use. 
Essentially using it, you'll be able to add a simple table of contents to your posts, pages, and custom post types. It allows for a lot of customization without having to use any code, and it generally works on its own.
Notable features:
Works with most popular pages editors, including Gutenberg

Tables of contents can be automatically inserted based on enabled post types

You can hide or disable any table you want

The table can be affixed to the top of the page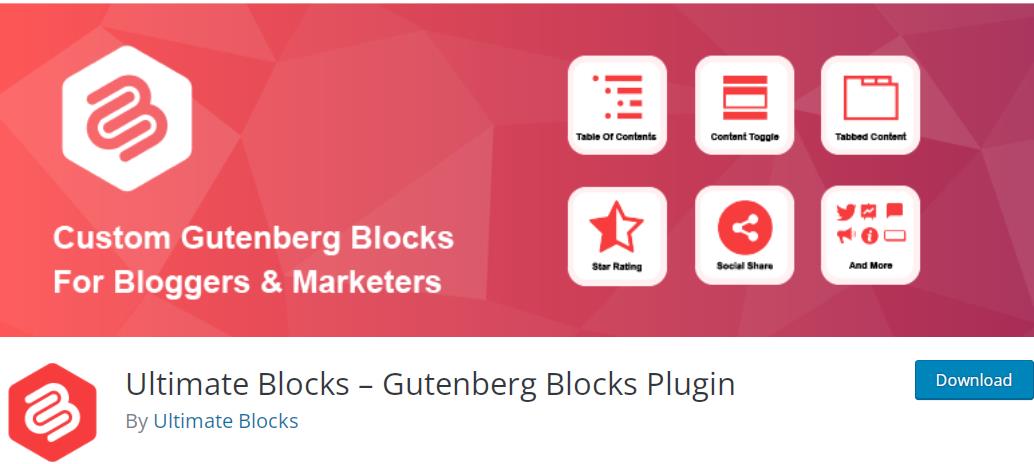 Ultimate Blocks is a Gutenberg Block including 15+ blocks, including one specialized for creating a "table of contents." The ToC block doesn't have any extra functionalities. It's just your standard table of contents. So, there are no additional settings. 
All there is to do is insert the block, and you'll have yourself an auto-generated table of contents. You can name it whatever you want and place it pretty much anywhere the Gutenberg editor allows.
Other features:
Choose which headings you want to exclude or include 

There is an option to split the table into two columns 

Enable or disable the table on specific posts 

You can add social share buttons to your ToC

Other very usable blocks your site will need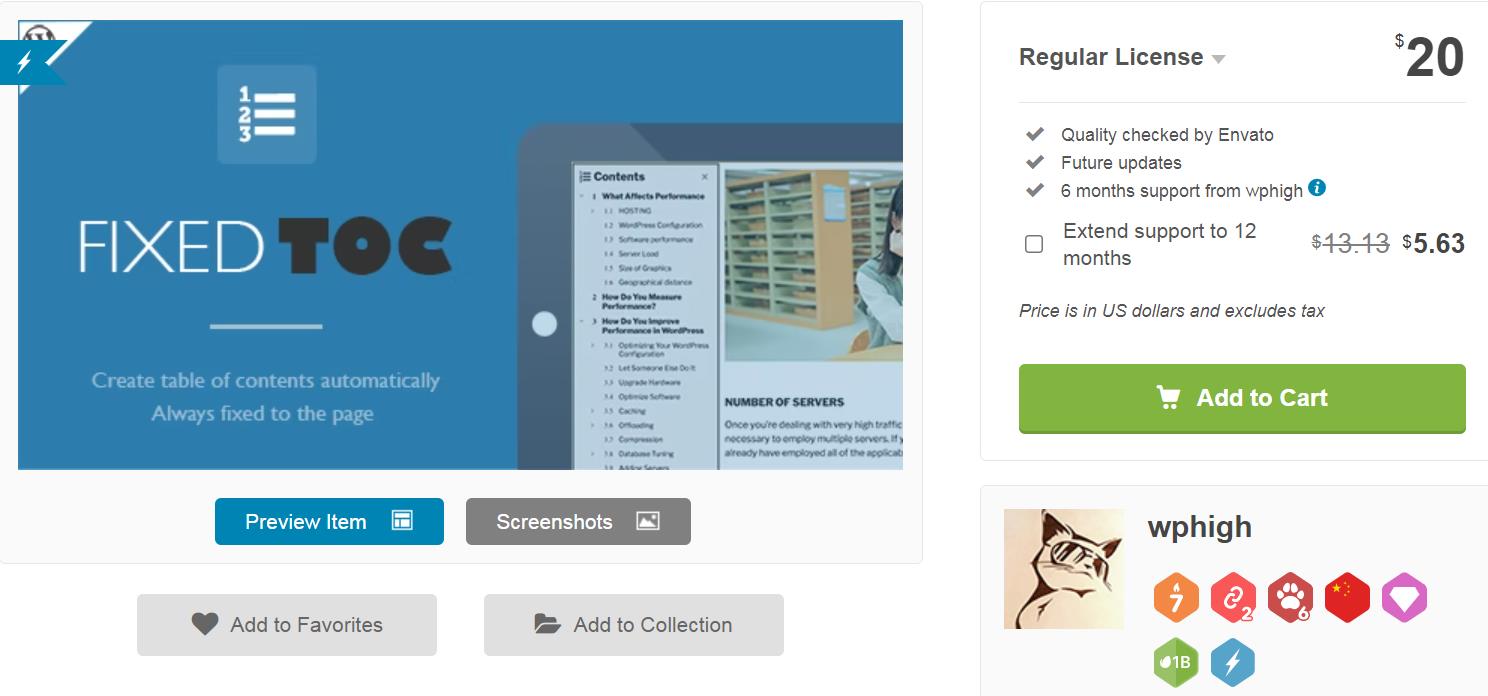 Fixed TOC is another excellent plugin, but this one is not free, unlike our other suggestions. It costs 20$, plus another $5.36 if you want to get an extended support. Much like the first plugin we mentioned, Fixed TOC works automatically by scanning your heading and any affixed parts of the page. After that, it automatically generates a ToC for the page. 
You can have the ToC fixed in the sidebar or choose "The Smart Display," which only shows it when a user hovers their cursor over the area. In addition, this plugin also supports a variety of styles and color combinations which make the customization easy and manageable. It's currently available on Code Carbon. 
Features: 
Supports smooth scrolling 

Style changes can be seen in real-time using the live preview

The entire plugin is programmed to be mobile-friendly 

It's entirely translate ready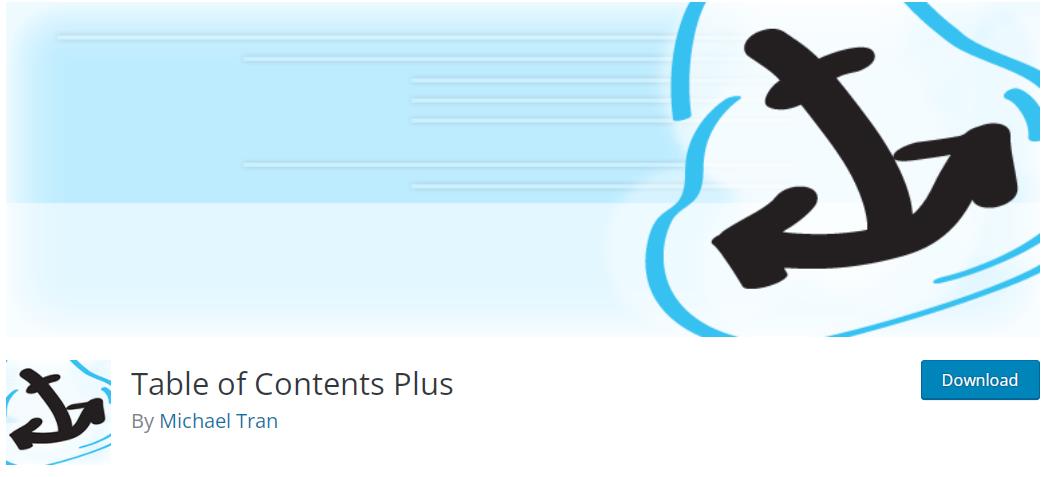 And now we go back to our scheduled programming with free plugins. Table of Contents Plus is a WP plugin that aides the user in creating many discrete indexes on their pages and the table of contents. The idea of this plugin was to help create an indexing system similar to Wikipedia's and help users make their way around massive posts. That's why the main ToC appears before the first heading.
In addition, Table of Contents Plus uses a great numbering scheme that works on all themes. Numbering usually gets lost in different themes due to CSS differences. These features make this plugin a great addition to any content-rich site. 
Features:
The ability to change the ToC position to the sidebar

Supports shortcodes when overriding default behavior

Includes the administration options panel with customization options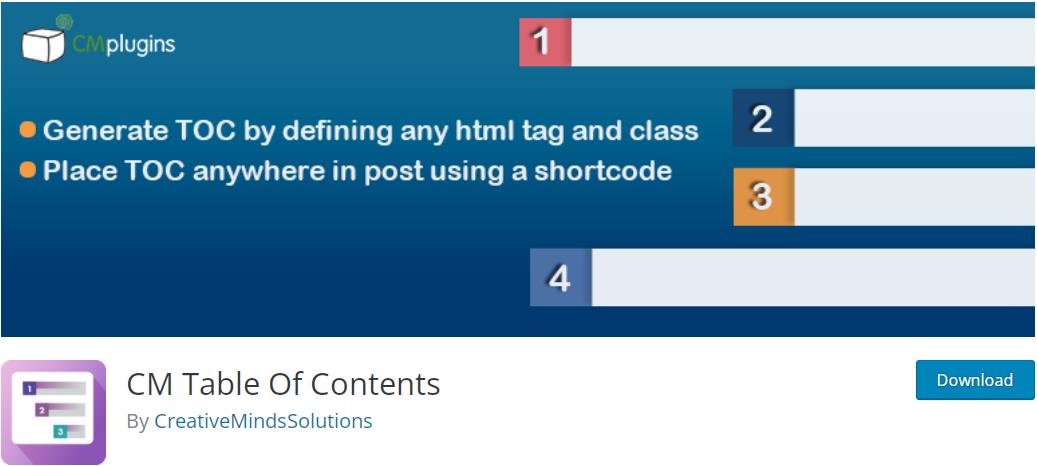 CM Table Of Contents is a free plugin designed to help you generate a ToC using HTML tags. The table can be placed anywhere in the post using shortcodes – the sky is the limit. 
There's also a fair amount of customization options, but they're not as extensive as some of our previous recommendations. Essentially, this plugin will do a fine job if you want a simple, auto-generated ToC. 
Other Notable Features:
A tag can define the table

Customization of titles, positioning, and headers

Allows for the creation of a multi-level Table of Contents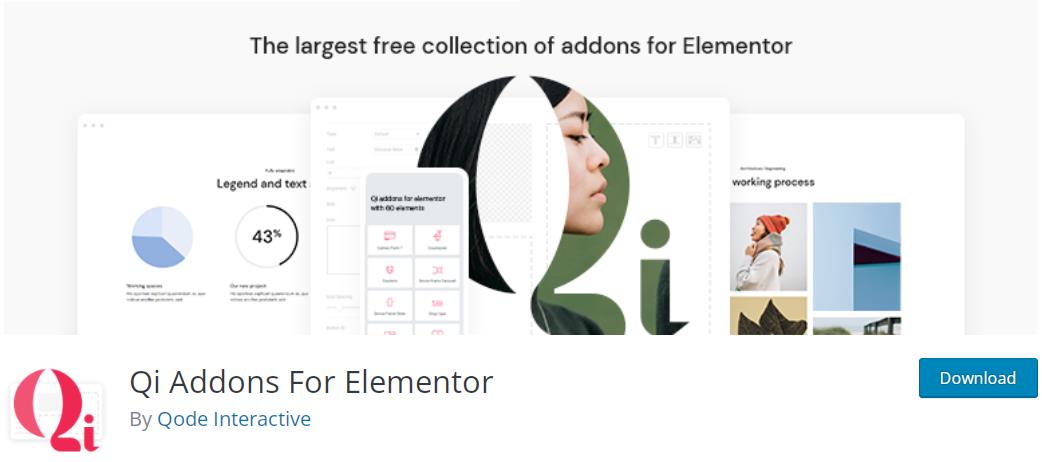 Like one of our previous recommendations, this plugin doesn't come only with a ToC function. Instead, Qi Addons for Elementor offers plenty of useful functionalities. It comes with over 60 widgets. This handy toolset can help you tweak various elements of your site. Essentially, you'll have access to widgets for everything from SEO to infographics. One of these widgets is a table of contents widget. 
This widget can help you create various ToCs, and customize them to fit your overall aesthetics. Define your subheading tag (H1 to H6), choose the colors, typography, adjust the spacing, and voila, the process is complete.
Features:
You can customize the type of the ToC

Change the position of the table 

Other valuable widgets come included within the plugin 
Final Thoughts 
Adding a table of contents is a fast way to improve navigation and the overall aesthetic appeal of your site. Any one of these plugins can help you in a matter of minutes, so why not try them out. 
Most of those we listed are entirely free, so you can freely play around with a few until you settle on a winner. Give your site a bit of a boost, and make your users feel more welcome. It's fast, easy, and good for your business.