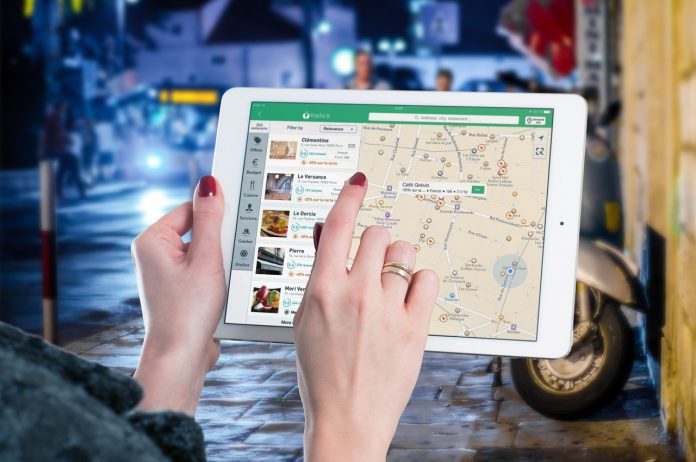 Google Maps have become one of our standard applications on every device and for many reasons. They are helpful to get around new areas, cities, and continents. It is simple, easy to use, and, the best part, very resourceful.
But, it is no secret that businesses can profit from maps in a lot of ways. One of them is the option to add it to their website. Some experienced business owners do not know how to do that, but with some help from plugins, you can achieve that and more in just a few simple clicks.
So without further ado, let's jump in and find out some of the tools for embedding google maps.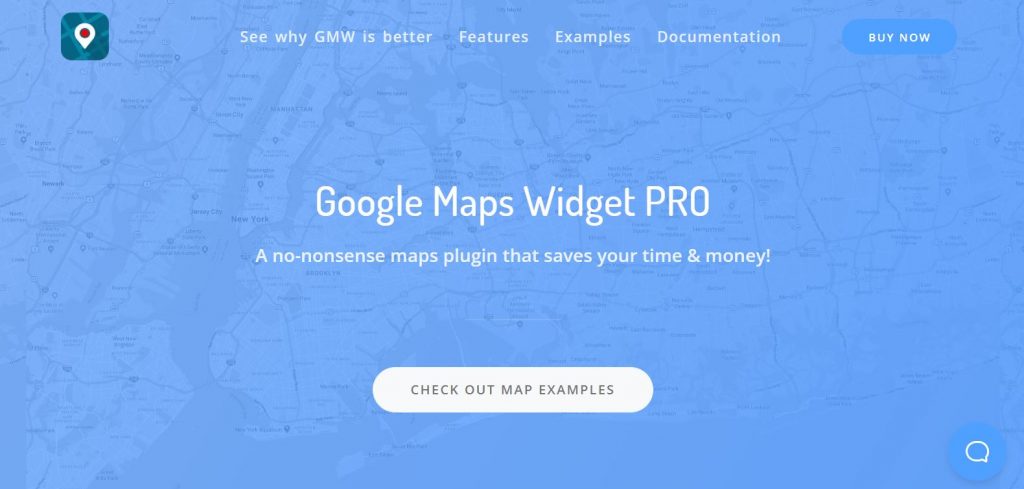 On the first spot, we have Google Maps Widget Pro. This plugin is a WordPress plugin that saves a lot of time and a lot of bucks.
It is a tool that is so easy to use that you will manage to put a map on your website in two minutes. There is no hardcore coding or a complicated dashboard. Everything is s easy as a breeze.
The placement of the map is also sometimes important. With this little helper, you can use them anywhere you want to, from pages, posts, sidebars to custom post types and menus. Plus, if you're going to, you can add them as shortcodes or widgets.
But, if you can't decide on one spot, don't worry. You can create as many of those maps as you want and put unlimited pins on them in no time. It is essential to highlight that you don't have to have a boring old-school map. The plugin offers custom styles to match the map to your site's design and make it a part of your website in no time.
That way, your map won't stick out from the rest of your design, and it will look like it was always supposed to be there. Nevertheless, a great plugin like this is also mobile responsive, meaning your on-the-go visitors will have a responsive map on their mobile devices as well.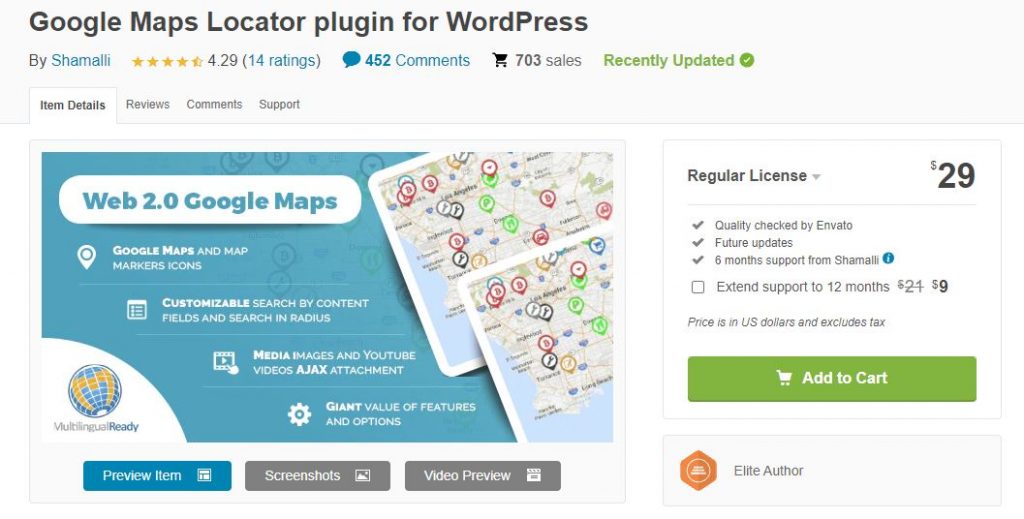 Google Maps Locator plugin for WordPress is our second pick on this list. It is a tool that allows visitors to submit different markers and listing on the website. It offers some unique features, some of them searching under a specific radius, displaying geolocation automatically, or drawing on the map.
But it also gives you some freedom regarding mapping styles. It has a lot of different types that you can use to create the map that you want. You can also mess around in the setting area and play with the enable and disable buttons for markers, search, listings, and notification.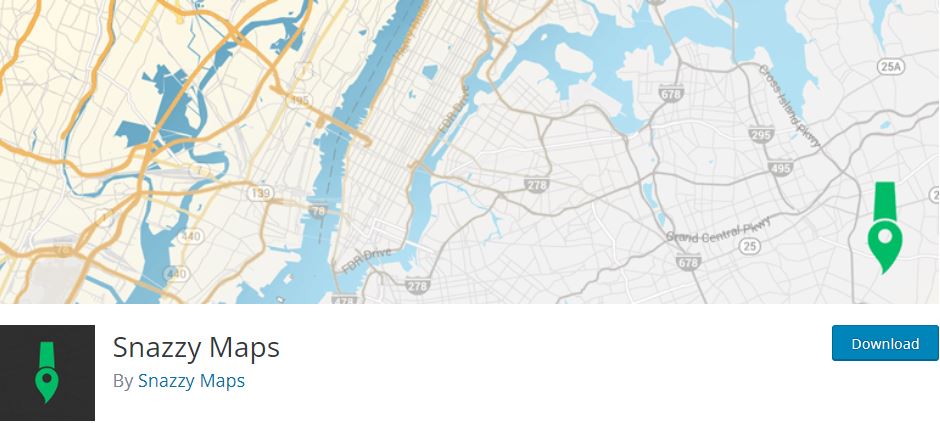 The third plugin that we have for you is Snazzy Maps. It is a tool that will add a little bit of extra sty to your Google Maps. We must inform you that this plugin is NOT adding a map to your site. It is just adding a style you choose to a map you already have on your site.
Now, that is out of the way. You can add a style with just a click of a button. It has hundreds of styles, so you can carefully pick and choose the one that speaks to you the most.
But, if you want to, you can build and customize your styles and then choose them throughout the plugin. If you have a map on your site, but the style is not fitting with the rest of the website, quickly install this one and find the one that matches your brand.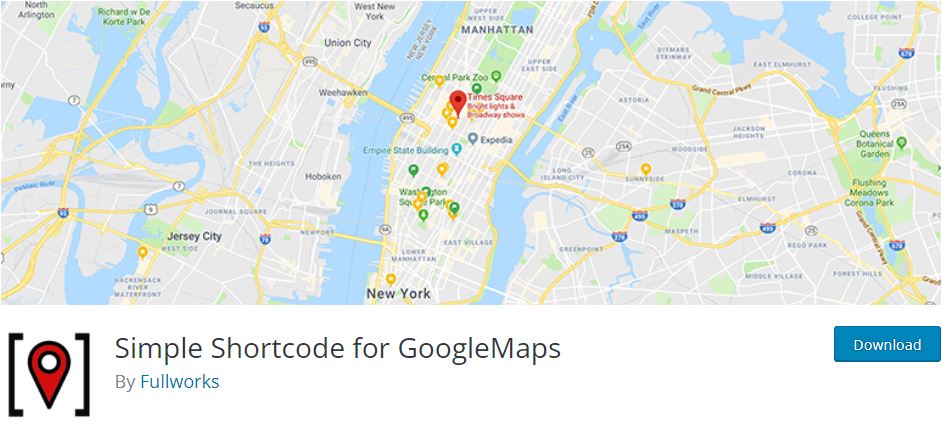 For the fourth position, we have Simple Google Maps Shortcode. This one is for the guys who love a simple map to their site without customization.
The name speaks for this tool, and there is nothing to uncover. It is a plugin that helps you to put a map on your site with a shortcode. The only thing you need to do is put the map address ad your Google Maps API key.
As we mentioned, there is not a lot of customization going on with this one. But, you can change the width and height of the map, disable some controls such as scrolling.
So, if you want to have a simple map, this is the tool for you. But if you change your mind, you can use the tool above and style it. And if you do not want a lot of plugins, choose some other plugins that we mentioned.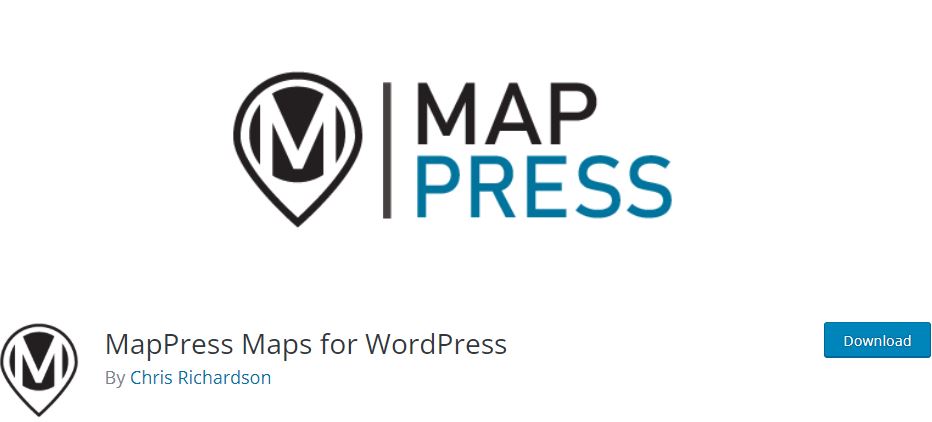 The last but not least important tool on our lit is MapPress. It is a solution that will allow you to add stunning interactive Leaflet and Google Maps to your WordPress site.
Just like any other tool, it lets you create unlimited maps and map markers in no time! You can achieve that by using either the classic editor or Gutenberg blocks, whatever you want. And it is no secret that you will have an easy time creating and editing the maps with the popup map editor.
All mentioned features are for the free version of the tool, of course! But if you want some additional features, such as searchable mashups, clustering, custom markers, and more, you will need to go to the pro version of this tool.
Conclusion
In the end, maps can be a significant attribute of your site. It shows your customers where your stores are or where they can get a specific item.
If you need a map on your site, why not go over and beyond and have a great map? There is no reason to go for the simple, most boring one out there, but if that is your vibe, then cool.
But, if you love for the map to be in the same tone as your site, have the same colors, branding, everything, then this list of tools is for you!