WordPress is a famous platform that provides a variety of tools to make it easier for web developers to create websites. When it comes to preventing security breaches on their websites, many website owners prioritize internet security.
There are a number of security issues with WordPress, which has led to several misconceptions that don't actually protect your site. In theory, protecting your privacy should not take up much time or cost a lot of money.
Rather than meticulously handling all data collection, you should be able to reduce it automatically or proactively. To put it another way, you don't need any specific technical skills to convert your HTTP web pages to HTTPS or force SSL on your website.
If you value privacy as much as we do, you'll want to look into the apps and technologies listed below. No coding, no headaches, no mixed content alerts, and no more insecure content warnings.
While some of them offer paid versions for specific features, we bring you five free ones.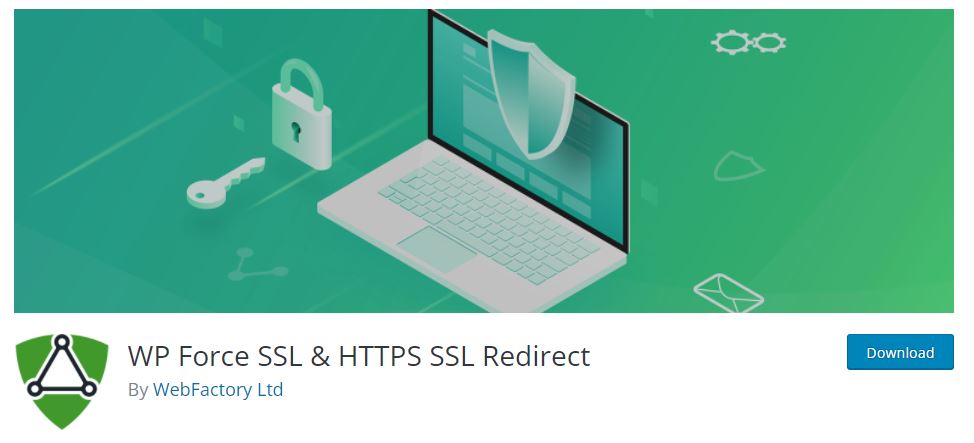 WP Force SSL is a WordPress plugin that redirects HTTP addresses to the more secure HTTPS protocol. The plugin has free and the pro version as well.
It configures and activates SSL on your website without requiring you to write any code. Try Really Simple SSL, HTTPS redirection, and WordPress HTTPS for similar add-ons (SSL).
It offers an SSL testing tool to examine if the SSL certificate is genuine and installed appropriately if you need to double-check that it works.
It also protects your website from downgrade assaults, ensuring that no one from the outside can harm it. However, because the plugin doesn't include an SSL certificate, you'll still need to get one.
There are only three basic steps to take. Because an official SSL certificate isn't supplied, you'll need to get one first. You can use WP Force SSL to test the certificate as soon as you have it. After it's been verified, your site will switch from HTTP to HTTPS.
Another advantage is you won't have to manually switch from unsecured to secured versions of your posts and pages. If you've obtained an SSL certificate and need to switch your HTTP site to an HTTPS one, WP Force SSL is a great solution to use. The testing tool is one of the most useful functions since it ensures that your website is secure against threats.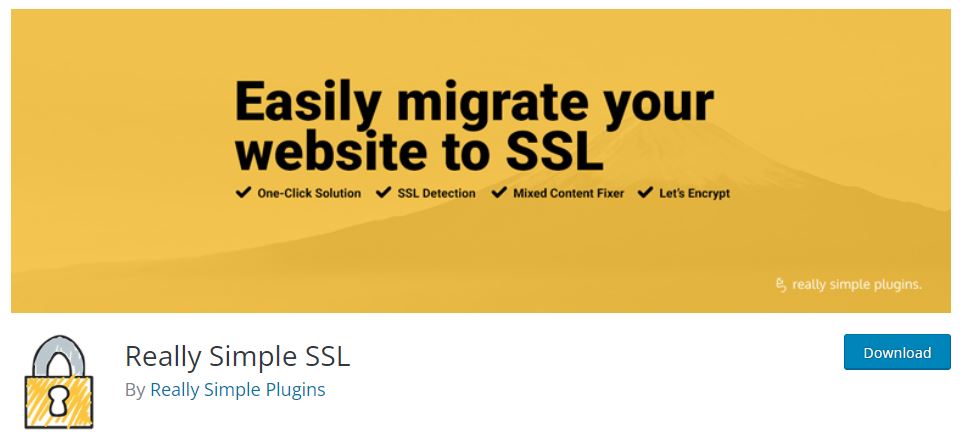 Really Simple SSL is a handy plugin that automatically detects and configures your WordPress website settings. The utility ensures that the website is accessible via https.
Because the developers tried to keep the plugin as small as possible, it has a simple interface and few options. It simply assures that your entire website is encrypted. Incoming requests are all sent to HTTPS. You can use an internal WordPress redirect by default.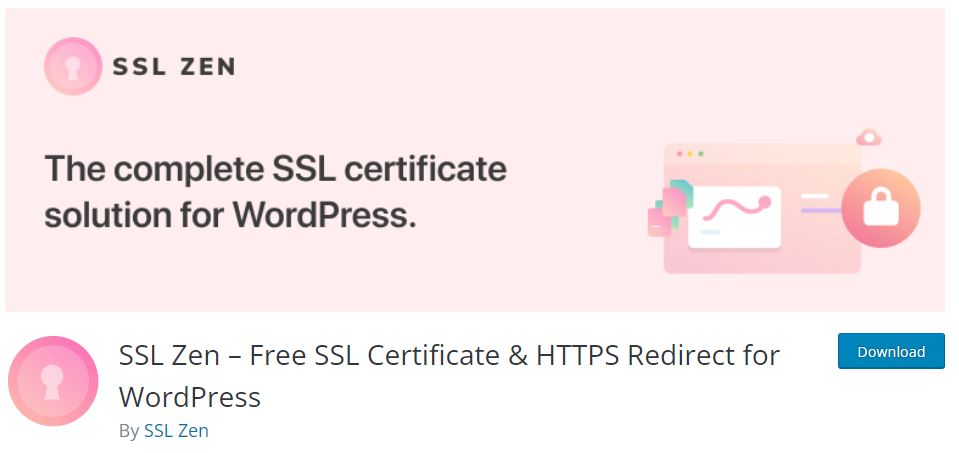 This free SSL certificate and HTTPS redirection for the WordPress plugin is quite valuable for accomplishing two goals. First and foremost, by installing this plugin, you will be able to take advantage of a huge ranking rise that will occur in the next months and years.
Furthermore, this free plugin ensures that your visitors do not become disoriented when attempting to find your website. If you don't already have a secure website, you should seriously consider obtaining one.
Today, security is more critical than ever before, and with WordPress being such a user-friendly CMS, you don't want to miss out on any of the best prospects.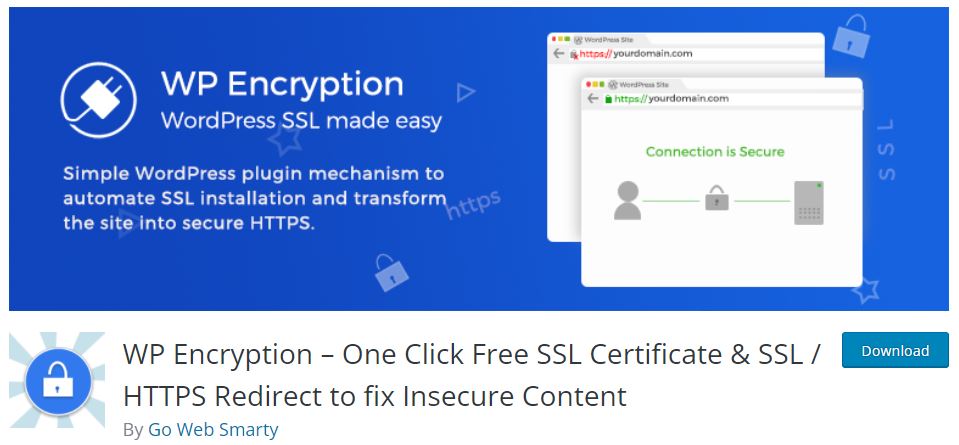 WP Encryption is a free WordPress web-based plugin that allows you to encrypt your blog with an SSL certificate. Secure your WordPress site with a Google-generated SSL certificate that allows you to validate your domain name easily.
You'll require a basic verification step in which you input your website's domain name in the provided area; if your domain name isn't available, an error will be generated. Nobody will be able to access your website from an untrustworthy source because it will be encrypted.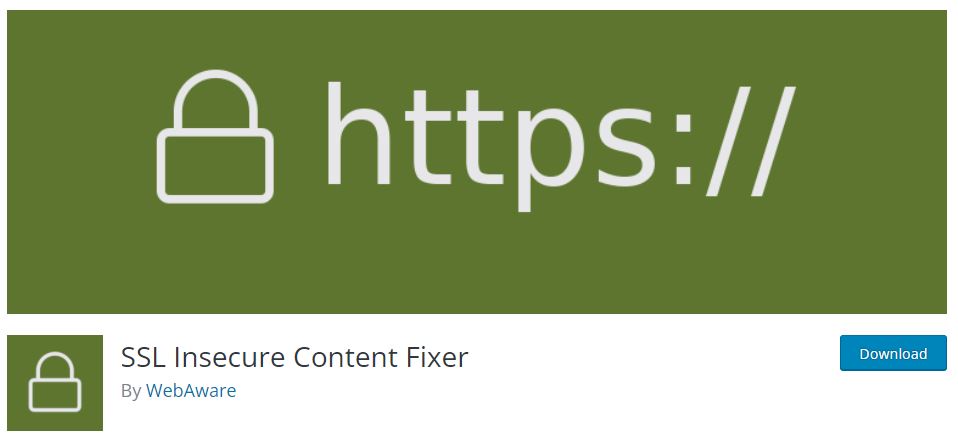 This simple WordPress plugin will automatically do some basic SSL changes on a per-blog basis when a new post is generated. The plugin is designed to be extremely simple to set up and use, with absolutely no technical requirements.
The default setup of SSL Insecure Content fixer is activated when you first install it, and it will conduct some basic adjustments for your blog using the Basic fix level.
Conclusion
So, we gave you the option to choose between a few WordPress plugins. We encourage you to research and check all of them, but as always, we know that we have the trust of our readers, and we will bring you one more perk when it comes to the WP Force SSL.
Besides having an SSL certificate, also consider installing WP Login LockDown to provide you with an additional layer of security to your WordPress site.
This was important for my experience personallyhttps://wpforcessl.com/. WP Force SSL is lightweight and weighs only 51kb. For anyone who has an SSL certificate installed on their site and wants to be sure all content is accessed (and redirected if needed) via a secure connection WP Force SSL is definitely our recommendation.