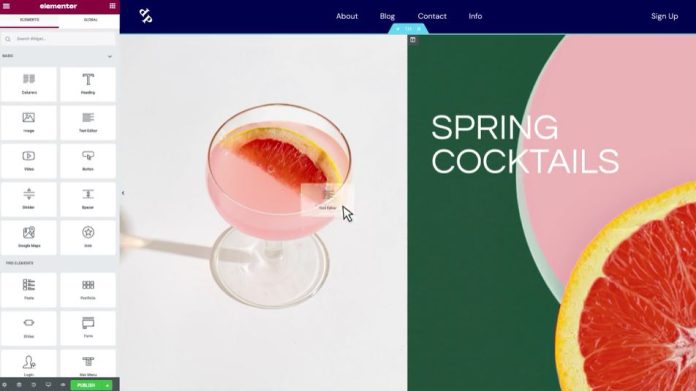 WordPress is used by 42.6% of all the world's websites. Just for context, the combined market share of Wix, Drupal, Squarespace, and Shopify (i.e. four of the most notable website creation platforms available today) is less than a quarter of WordPress'.
This is no coincidence. Put simply, WordPress enables web designers to create the most stunning, comprehensive websites imaginable. 'There must be a catch', you're probably thinking to yourself. Well, there is one…Sort of.
Creating a WordPress website may prove challenging (if not downright impossible). Just a few short years ago, this hurdle would be insurmountable. Then platforms like Elementor burst onto the scene and changed everything. Elementor empowers you to craft dynamic WordPress websites without having to write a single line of code.
Code-free Intuitive Editor
Are you familiar with coding? If the answer is NO, don't worry because the Elementor is designed for folks who aren't knowledgeable about coding. The designers clearly spent a lot of time and work creating an easy-to-use web page editor. You simply drag and drop widgets onto the page rather than writing code.
The widget form allows you to choose anything you need for your website. Elementor includes more than 90 individual options. Some of these options are the Inner section, Button, Gallery, Video, Text Editor, Testimonials, etc.
This editor differs from others in that it may be customized. Almost every feature of a widget can be customized to suit your needs. Importantly, you can do this far more quickly and easily than you could if you wrote the identical feature in code.
Elementor's drag-and-drop editor is the backbone of a highly streamlined workflow. That means you can customize everything quickly and easily. You can even set site-wide Global Settings that apply to each page, copying those configurations to every page on your website. Any changes you make to your Global Settings will be reflected across your whole website immediately, allowing you to establish a template and begin updating from there rapidly.
Cloud Hosting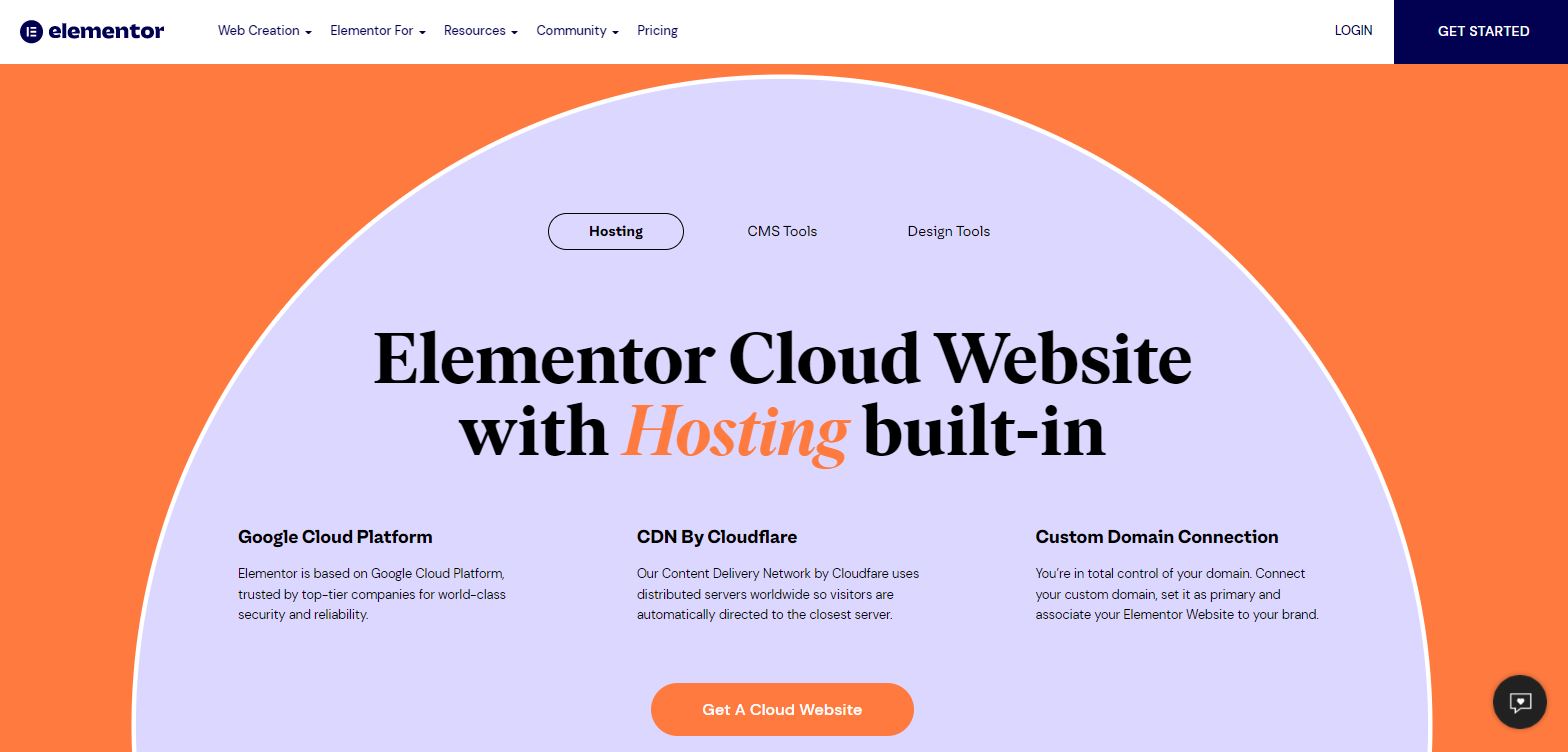 Web designers must make an essential – and sometimes costly – decision regarding hosting. Your website will function faster and more reliably if your hosting option is more powerful. Because web performance directly impacts the user experience, we knew we needed to improve our hosting solution.
Most of the hosting services offer fixed packages only. As a result, you'll have to make educated assumptions about the amount of traffic your website will receive. If your site ends up being more popular than you expected, performance will suffer during peak periods – which can be incredibly frustrating.
Elementor's cloud hosting for WordPress simplifies the situation. You will have access to scalable, cloud-hosted server resources. If your website gets 1000 visits one day and 100,000 the next day, your server won't falter as it delivers a winning user experience to each and every one.
Also, Elementor's managed hosting comes with WordPress pre-installed and guaranteed compatibility with its most popular plugins. This is a far faster and more elegant option than the time-consuming process of manually setting up a dedicated server.
Form and Popup Builders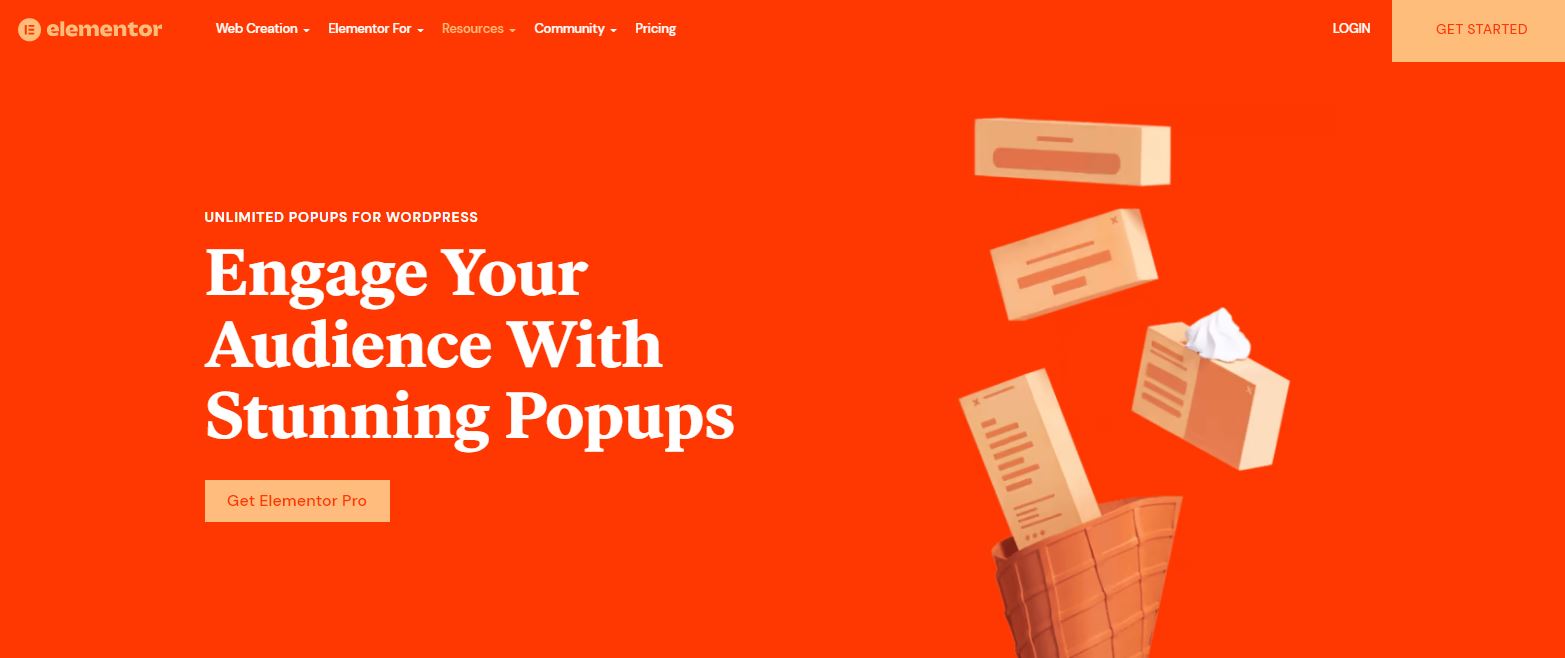 For web-based enterprises, forms and popups are essential marketing tools. They improve the user experience and allow website visitors to interact with brands when utilized effectively.
To get the most out of a sales enablement or customer relationship management solution, users will need to incorporate forms into their web pages. Also, users can contact directly with sales and support teams through forms. They enable these groups to classify incoming messages.
Besides the forms, popups are important as well. Triggering the right popup to display at the right time makes the user experience more valuable. There are lots of ways to do this, from triggering sales popups during checkouts to showcasing new features to return blog visitors.
Elementor thrives in both cases. It includes robust form and popup builders, as well as a drag-and-drop editor and other useful tools. This makes it easy for our team to communicate with website visitors, convert them into leads, close sales, and make sure our customers are happy with their purchase.
Full Site Kits
There are hundreds of thousands of plugin developers and tens of thousands of WordPress plugins accessible. The vast majority of them have websites, many of which are in and of themselves highly optimized, well-engineered marketing platforms. There's no sense to reinvent the wheel in a well-developed market like this one.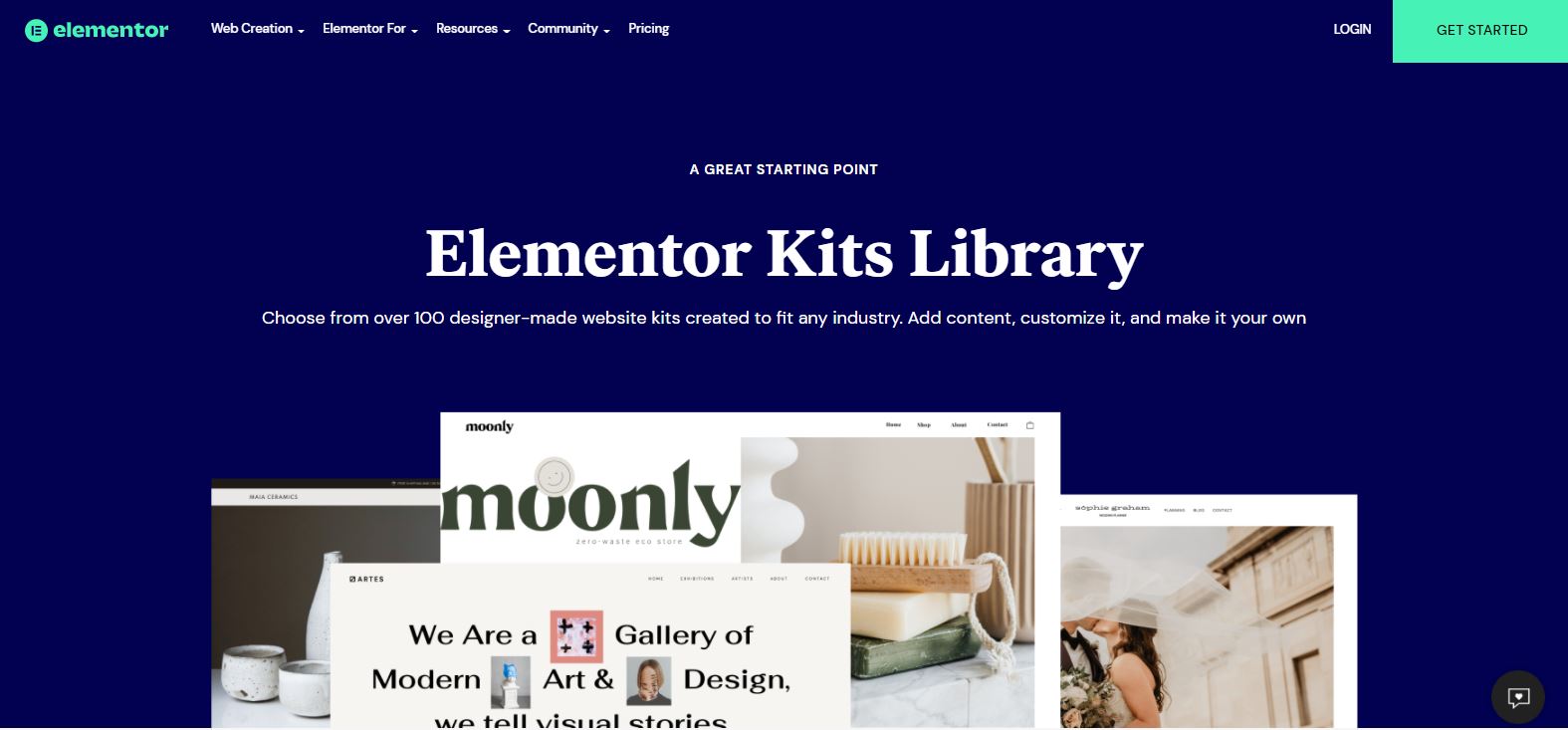 Templates allow you to customize a website and design it to fits your industry best. All website builders offer different templates. They don't provide much in terms of backend functionality or compatibility.
Elementor's Full Site Kits take the concept of templates to another level. A Full Site Kit is a professionally designed, fully optimized website with placeholder text and images. Unlike a regular template, it includes backend functionality (like e-commerce integration).
With a Full Site Kit, you can develop, tweak, and publish a comprehensive website in minutes. Your website will include all of the features you'd expect from a reputable company in your field. This was a big factor in our decision to utilize Elementor because it cut the time it took to design and publish our site in half.
Elementor: An excellent choice for amateurs and professionals alike
Elementor is a fantastic solution for both rookie and experienced web designers, thanks to its code-free design and highly optimized workflow. Elementor Basic is a free website builder that allows you to create a complete website. There's also the alternative of getting a portfolio WP theme that does almost everything out of the box.
Scalable managed hosting and a wide selection of powerful features make it an easy choice for startup leaders with ambitious goals. Try it out for yourself and see just how useful this advanced website builder can be.