Do you need to secure a medical website with an SSL certificate? Does the healthcare industry need any security from hackers? Why would hackers be interested in users' health details? Why SSL certificate for medical websites? These are some of the questions that you ought to answer before setting up your medical website.
The healthcare industry has become a hotbed of cyberattacks. A FireEye report called Beyond Compliance: Cyber Threats and Healthcare reveal how opportunistic most cyberattacks are.
The report shows that many cyberattacks occur mainly because most healthcare providers fail to address easily exploitable security vulnerabilities in their defenses. In the end, they end up losing troves of data.
Still not convinced on why the healthcare industry is delicate and one that needs proper security measures? According to a 2018 Mid Horizon Report, 100% of all web applications connected to vital health data are vulnerable to cybersecurity breaches.
In a nutshell, the healthcare industry is not safe, and neither is your medical website. The time has come when you need to take the necessary steps to secure your medical website. Failure to which, you will be staring at a very devastating cyber breach that will be too costly for you.
But what is it that you can do to protect your healthcare website from data breaches? The answer to this question lies in a simple security protocol called the secure sockets layer certificate.
This article will explain why the SSL certificate is a significant companion on your medical website. However, before we delve deeper into the nitty-gritty details, let us first understand an SSL certificate.
What is an SSL Certificate?
The Secure Socket Layer certificate is a digital certificate tasked with authenticating the identity of a website and enabling an encrypted link between the web servers and web browsers.
The SSL certificate secures online transactions and safeguards sensitive customer information. The certificate, therefore, prevents cyber intruders from modifying, reading, or stealing information transferred between connections.
Users can easily identify websites with the SSL certificate by looking at the URL structure of the website. When you install an SSL certificate, your website's URL begins with HTTPS (HTTP + SSL = HTTPS). On the other hand, a website that does not have the SSL certificate will have the URL beginning with HTTP.
Additionally, users can identify if a website has an SSL by checking whether or not the website has a padlock icon next to the address bar. Those websites with the certificate will have the padlock icon next to the address, while those without the SSL certificate will not have the padlock icon.
Usually, search engines will warn users who visit websites that are insecure. Today, sites that receive the most visits are those with the SSL certificate. A Google's Transparency Report shows that 93.2% of browsing time on Google chrome was spent on websites with the SSL certificate.
The SSL certificate has been a very vital website security protocol for over 25 years. Since its inception in 1994, the certificate has covered significant milestones and helped millions of websites protect their data. However, the SSL certificate journey has also had its share of challenges.
Many SSL certificate versions have at some point run into security problems. A more revamped and advanced SSL certificate version known as the Transport Layer Security (TLS) was later introduced, and it is what is in use today.
Why You Need the SSL Certificate for Your Medical Website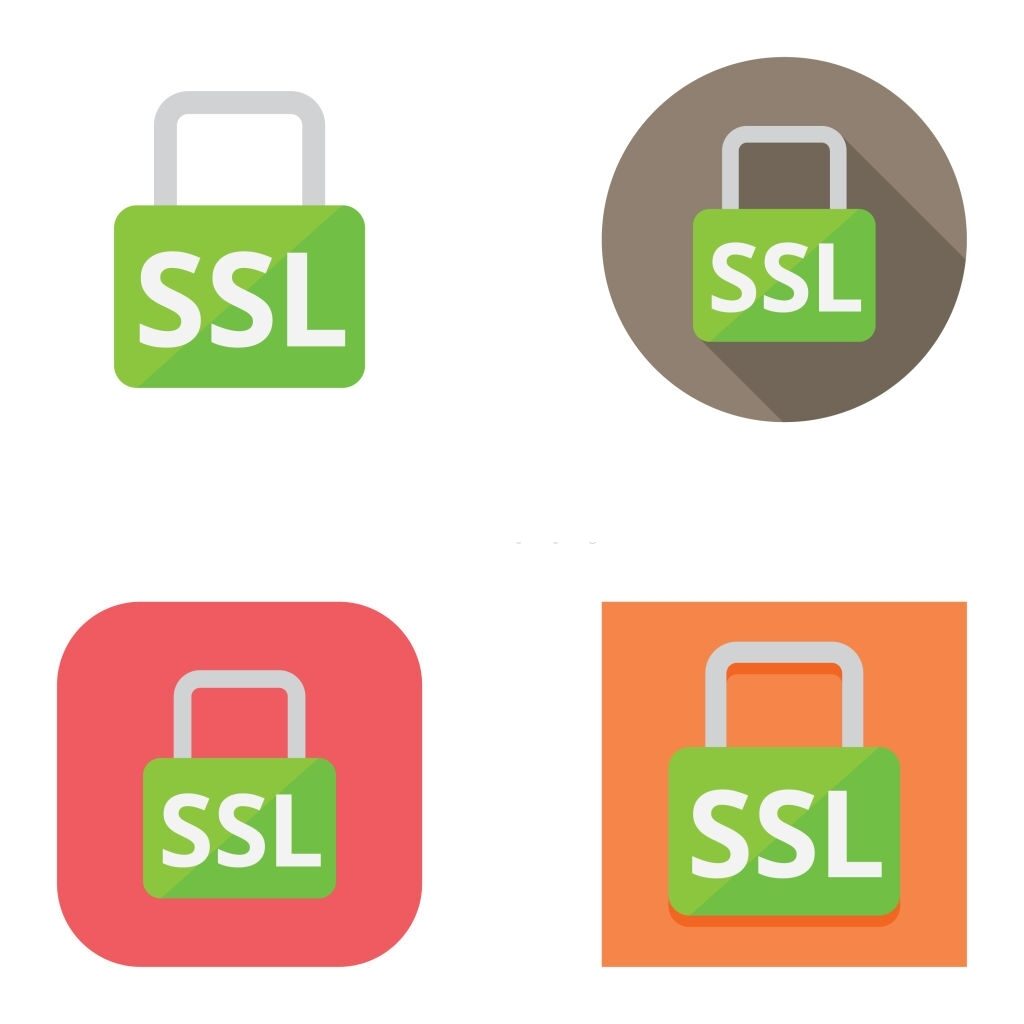 Why should you secure your medical website with an SSL certificate? The following are the top five mission-critical benefits of an SSL certificate to your medical website.
HIPAA Compliance
The Health Insurance Portability and Accountability Act of 1996 (HIPAA) is one of the healthcare industry laws. HIPAA requires that each organization handling patients' data protect the data and prevent it from being disclosed to third parties without the patient's consent.
Most medical websites now have the contact us page. Patients can use this page to contact you and make appointments. Typically, patients will be needed to give out their personal details such as their names, physical addresses, and phone numbers. Additionally, patients can also add details about their appointments.
These details might include their symptoms and potential illness. The Health Insurance Portability and Accountability Act of 1996 (HIPAA) requires every organization that handles such information to protect the information from leakages to unauthorized parties.
The first step to adhering to HIPAA is having all communications between your website servers and the users' browsers encrypted. This is why you need the SSL certificate. If your medical website has multiple subdomains, you do not have to worry about buying a single certificate for each subdomain.
Instead, a single wildcard SSL certificate will be enough to provide the highest encryption levels to your chosen primary domain and an unlimited number of first-level subdomains. By encrypting this data, you will ensure that, even if an intruder succeeds in accessing the information, he/she cannot alter the information.
To comply with HIPAA regulations, you need an SSL certificate. Failing to comply with HIPAA regulations can result in civil and criminal penalties. The penalties will increase based on the level of negligence. That is, the more patients affected, the heavier the fines and penalties.
Build Patient Trust
The last decade has witnessed a great surge in the number of fake websites. Fake health websites out to extort money from unsuspecting victims and steal their sensitive information have been common.
The trend has seen a great mistrust in medical websites and the internet at large. Patients are no longer ready to blindly trust medical websites. Even legitimate medical websites can easily be mistrusted if they have nothing to prove their legitimacy and validity.
Nothing inspires trust and confidence in your medical website like the SSL certificate. Before you get the certificate, the certificate authority will need to verify your legitimacy.
Then, patients who want to find out more about your website can click on the padlock icon to find out key details about your healthcare facility, such as the name and the address. You need trust if you want your medical website to succeed, and you need an SSL certificate to earn that trust.
Increase Website Conversion Rates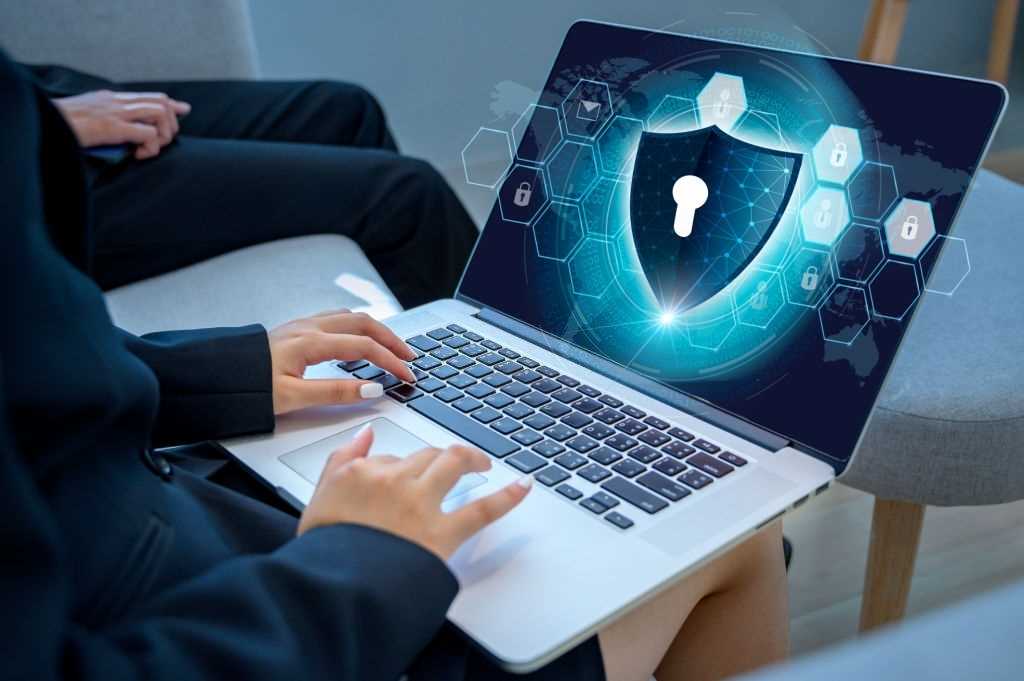 One of the primary reasons you need a website is to retain your current patients while acquiring new ones. To maximize your return on investment and increase the conversions of mere passersby to long-term patients/customers, you will need to display trust indicators on your website. The SSL certificate is one perfect trust indicator that can help with increasing your conversion rates.
Most patients will first need to confirm if your website has the SSL certificate before submitting their personal information and health details through your website. If your medical website does not have an SSL certificate, your visitors will turn to your competitors' websites because they do not trust your website.
The SSL certificate is thus an inexpensive approach to increasing your conversion rates. If your medical website has multiple subdomains, you do not have to acquire an SSL certificate for each subdomain. All you need is a single wildcard SSL certificate, and you will be able to secure an unlimited number of subdomains. 
Enhance Payment card Industry (PCI) Compliance
You are not running a charity organization or a free Medicaid scheme. Instead, you are operating a business that, at some point, you will need to sell some medical products such as medicine, medical kits, and treatment services. Naturally, all these need to be paid for. Payments can be made via Visa, Mastercard, or American Express.
The Payment Card Industry Data Security Standard (PCI-DSS) provides guidelines that will help you protect breaches and cardholder identity thefts. To adhere to these guidelines, you will need to have an SSL certificate for your medical website. The certificate will encrypt all the debit card and credit card information. Noncompliance to PCI could attract fines and penalties.
Boost Your Ranking in Search Engine Results Pages
Search engines mind the well-being of website visitors. Therefore, they will want to ensure that your visitors are protected from identity thefts and data losses. Therefore, only secure websites will appear on the first pages of the search engines.
If you want your medical website to rank high in the search engine result pages, you should consider installing an SSL certificate.
To Sum Up, Hackers are now diverting their attention to the healthcare industry and medical websites, to be more precise. Therefore, it would help if you had proper security measures to protect your medical website against cyber intrusions.
One security protocol that has been so effective in the security of medical websites is the SSL certificate. You need this protocol if your medical website is to survive the ailments brought about by website insecurities.
You also need the certificate for other reasons apart from just security reasons. This article has explained what an SSL certificate is and its significance to your medical website.