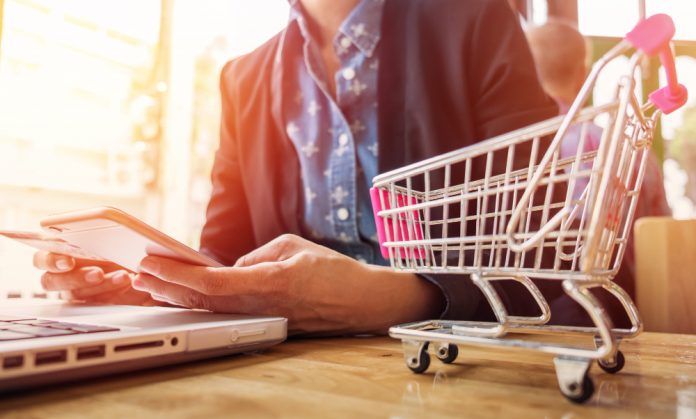 For every data import, it is important to have an easy and detailed export, regardless of what data is or where it is stored. As a regular database, every website should have a simple way of creating and entering content and needed data. Since WordPress is the most popular platform for creating websites, it is also expected to have the best solutions for data import and export for every purpose and service of the website. WordPress functionality is extended with handy plugins developed for different actions and needs. The key is finding the best plugin that will do actions one didn't even know that needs.
WooCommerce is a WordPress plugin for an e-commerce website. It is trendy and widely used due to its simplicity to install and maintain. The plugin turns the WordPress website into an online store available in a few minutes. WooCommerce acts as a customizable platform ready for additional extensions for even better functionality.
One of the functions that can always be improved in the e-commerce website is data exportation. That is why developers are trying to find the best solutions in plugins to make e-commerce site maintenance as simple as possible.
WooCommerce Order Export is just that! One plugin that covers all and exports what one needs.
WooCommerce Order Export
An E-commerce website is not a regular website. It is an interactive website where customers search for the products, make a selection, and finally place an order. This final step of the interaction is the most important one. Those orders are becoming valuable data for the admin of the website. Every admin and store owner wants to have easy access to order information anytime.
This plugin is helpful for any e-commerce site, regardless of the type of items sold or the company's size. It quickly exports orders WooCommerce website data into CSV or Excel formats. Its simple installation and easy-to-use user interface with a long list of features make this plugin so popular.
We will mention some of the incredible features that make this process done in a few clicks in the following lines.
Date ranges of orders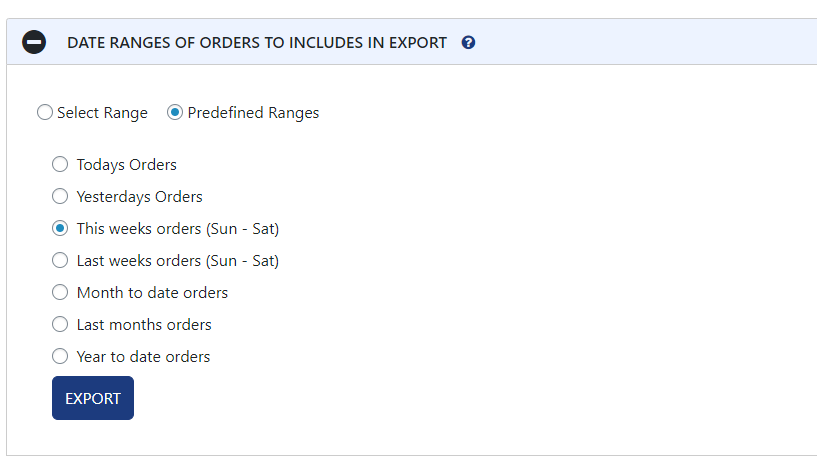 One feature that allows users to designate when they need WooCommerce export orders is the Date ranges of orders in the export. First, the user can select a range from specific dates or click on some predefined ranges. Those predefined ranges are carefully defined and well filtered to avoid possible unnecessary data at the moment. If the first option is selected, it will export orders just from today.
The second option is for yesterday's data, and others are expending the data list to weekly export orders, this or previous month orders, or data from the current year-to-date orders. This feature is handy since it gives precise and only wanted export order reports without showing the entire list.
Report format and output

This feature is helpful for the presentation of a report after an export. It allows the user to decide how to sort data, which date and time format to apply, and write line items in rows and columns, separately on one row or separate them with columns.
The feature is important for better visual presenting of the data, and it is useful for later search over a report of the export WooCommerce website.
Export new orders

As the name suggests, this feature prevents exporting the same data many times. If the user wants, this plugin over this feature remembers previously exported orders and only exports new orders from the specific order number.
The feature is helpful if a user does exportation several times a day or with its own customized rules for date ranges of data export orders. So, if selected, this feature exports just the new orders and saves a lot of time and space with a tidy report without unnecessary data.
Filter

As well as Date ranges, the Filter feature is significant and well organized. Users can include or exclude anything that is not relevant at the moment, and that is not wanted in the needed WooCommerce Order export report.It is categorized into three tabs: filter by order, product, or filter by coupon.
Oder filter has many options. A user can filter orders by currency in which order happened, which order had a discount, how was the order paid, and many more options. If a user selects some filter, its given values are automatically available. For example, if a user wants to filter and export WooCommerce orders by currency, it has a value tab from which a user can select US dollars or other currencies. With these filters, the report of export WooCommerce shows just those orders that are wanted.
Another useful filter in this tab is to find just those specifically paid orders, such as a cheque. The good part of this tab is that the user does not need to remember or enter values alone. They are always presented in the drop-down menu to be selected.
Product Filter filters orders by a specific product or product category. This tab is also helpful if the central figure of the export should be some product. Sometimes it is easier to filter this data than detailed data about the orders. Again, it returns wanted results showing everything related to the selected product along with order details.
Coupon Filter includes just those orders that were applied with some coupon. The website admin can decide between any coupon or some specific coupons that were available to particular customers.
This Filter feature helps a lot when doing export orders WooCommerce. It shows just clearly specified data and saves a lot of time predeclaring data.
Fields to export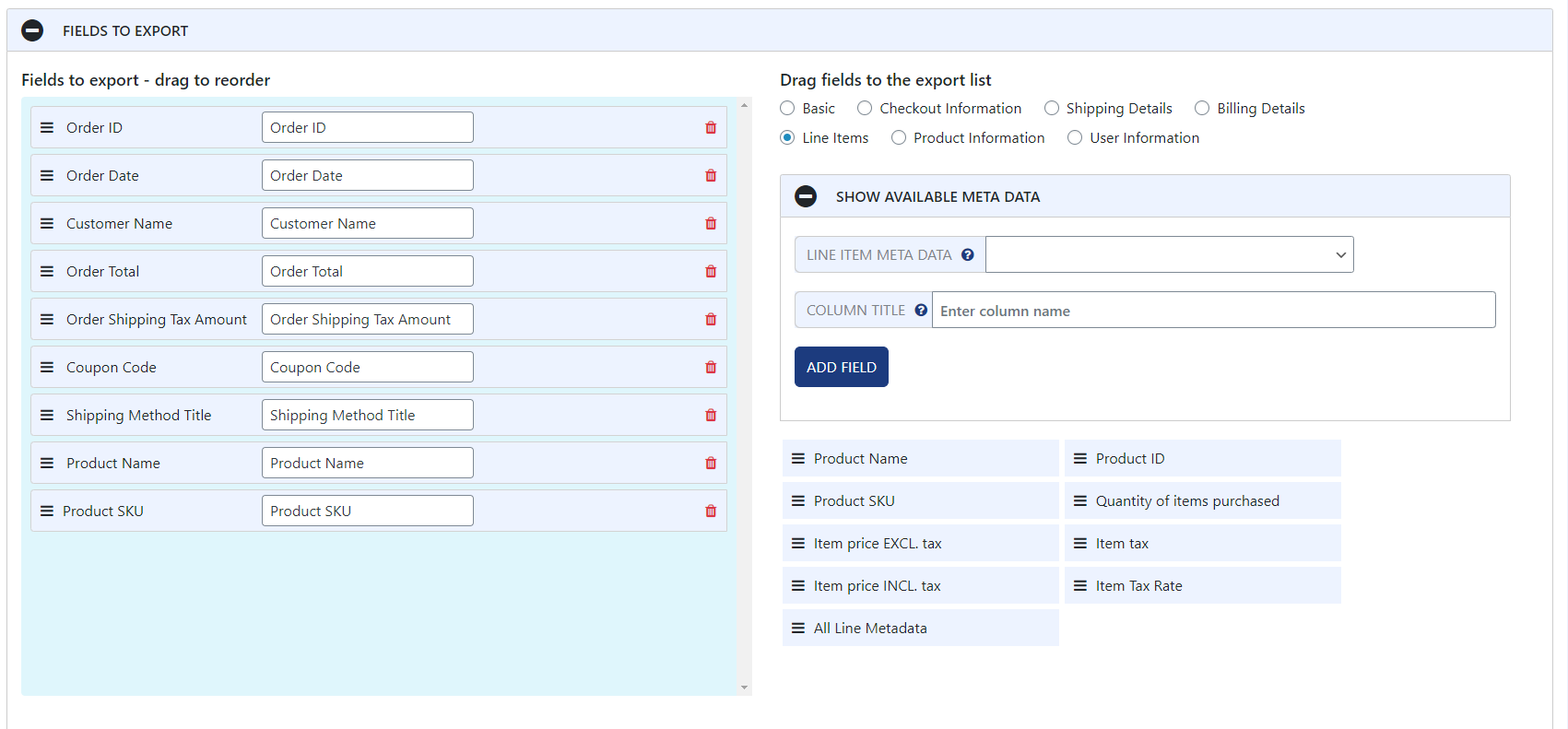 This option allows the user to choose which fields from the order should be exported. Every field is presented on display with the possibility of dragging and dropping to sort them or excluding them per specific wish.
Besides the basic fields, on the right side of the display, a user can select many other advanced fields, split by different information: checkout, shipping or billing details, product information, customer information, or line items. Every one of these categories has sub-fields that can be added to the report of export WooCommerce orders.
If a user wants to add something that is not predeclared, it can be added over a textbox. Also, if needed, there is an opportunity to show and add available metadata, which is usually hidden and not required in the basic reports. However, it is often useful to have more profound and more detailed reports containing metadata about customers, products, or orders.
With this feature, a user can easily create unique and custom reports of export orders WooCommerce.
Preview button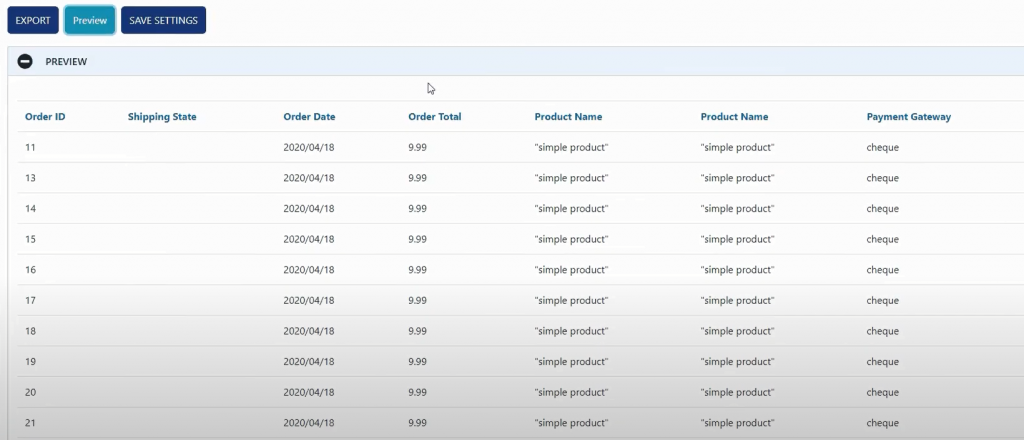 After going through all features and applying desired filters to create the best arranged WooCommerce export orders, before final click and making an Excel or CVS file, there is an opportunity to see how the export orders will look. The Preview button shows the first 25 records that match the applied filters, arranged into rows and columns as declared in the settings.
This feature helps to see if something is missing in the report or unnecessary data for the specific export. If so, a user can go back and apply new rules for the WooCommerce export orders. This feature saves a lot of time since it allows the correction of possible mistakes without exporting several files when noticing the error. When the user is satisfied with the preview matching its rules, final export can be made.
Settings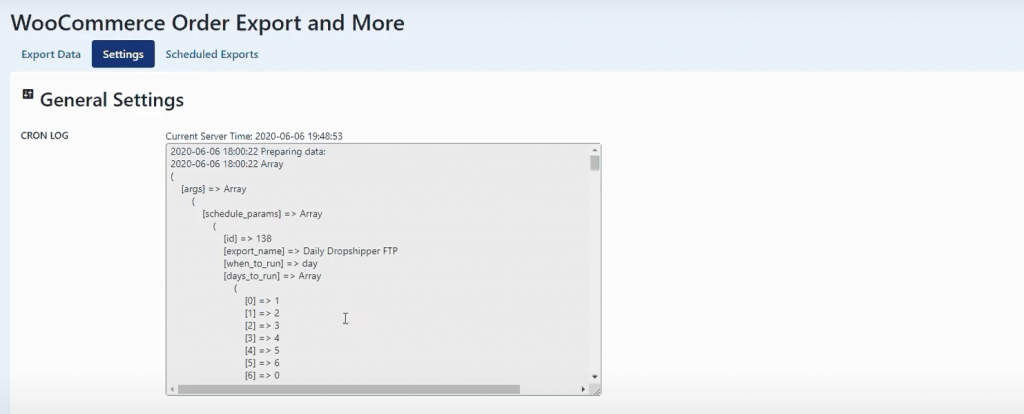 Besides the Export Data page, this plugin has two more pages. The Setting page shows a log of all finished and scheduled exports. Those logs show every detail about the orders and the entire process related to the WooCommerce export orders. This page also allows to export and import settings related to the customers and products.
And, if there is some problem in the log, this page helps with contacting the plugin support team for troubleshooting.
Scheduled exports

This is the last page of this plugin, containing a trendy feature that allows a user to schedule exports. Users can create as many as needed exports to be run at a specific time. A user should make a descriptive title, decide by which method to export orders, how frequently to apply this schedule and which filters to use.
For every Scheduled export, a user can see when it was declared, when it was last run and the next run. A user can decide to deliver WooCommerce export orders over an email, FTP/SFTP, or store them on the WordPress website directory for future exploration. Files are saved in CSV format that can be easily used in Excel.