VoIP, an abbreviation for Voice over Internet Protocol, is a communication technology that enables telephone calls over the Internet. The names IP telephony and Internet telephony often describe the same technology. One limiting factor is that the originator must have Internet access.
This technology is valuable and functional because it enables cheap or free phone calls, cheap international calls, virtual numbers, mobility, and many more benefits it brings. All this is greatly important to everyone today, so VoIP enjoys great popularity because it allows more accessible and faster communication between the two parties. In addition, to help you communicate faster, you can also try getting a second phone with an esim. To know what's an esim, read more.
Some of the famous VoIP software are Skype, WhatsApp, Viber, Messenger, and the like. Below we will list some of the best business VoIP providers: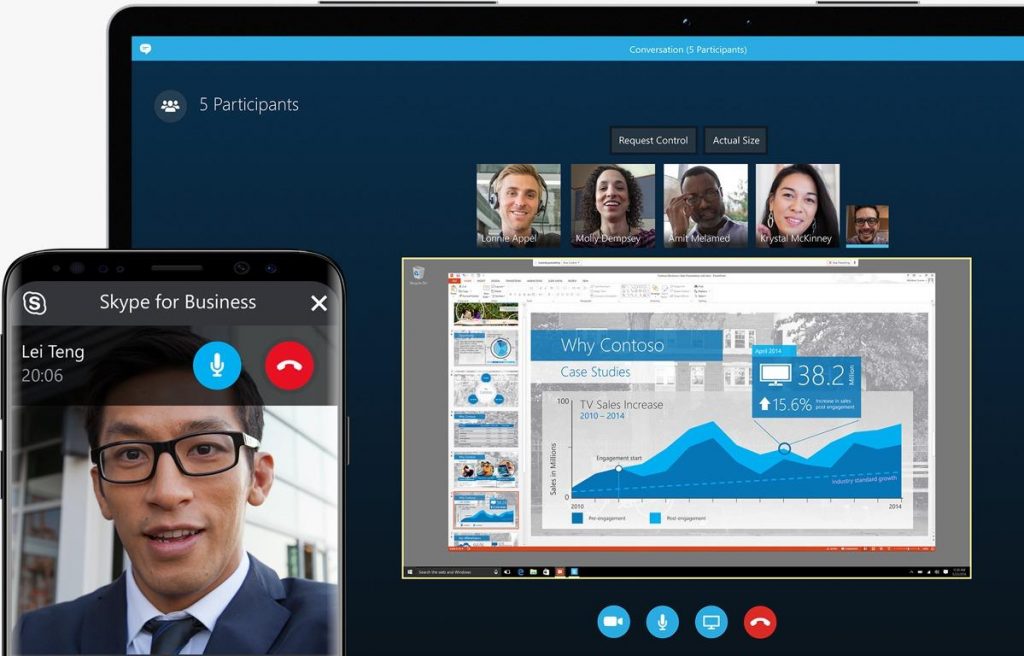 Skype is one of the most famous and most used VoIP providers in the world. It is just hard to find someone who has not heard of Skype or used it. Although mainly used for private purposes, Skype also offers a variant for businesses.
In short, Skype allows you to connect with your team from any part of the world using any platform: Windows, Mac, iOS, and Android. Skype for Business allows you to exchange messages, make voice and video calls, voice and video conferencing, etc.
Since Skype is a Microsoft product, there is no specific price for Skype for Business. Various plans / Microsoft packages also include Skype for Business, so it would be best to visit their official website and choose the plan that suits you best.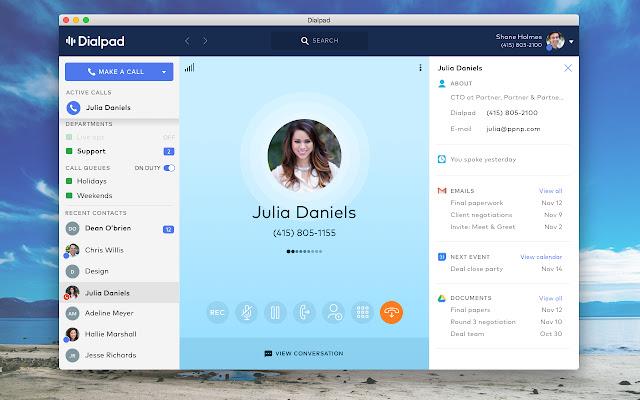 Dialpad is the software your business needs because it has all-in-one communication, ideal for companies and communication.
Dialpad's all-in-one communication includes:
Talk – business phone system;
Message – exchange of text messages, files, voicemails;
Meetings – video conferencing with various options.
This provider allows you to be in touch with your team from anywhere. It is only crucial that you have their mobile or desktop application, or at least any browser. Dialpad is straightforward, login, get your number, and start communicating.
All-in-one communication is available in the following packages at the following prices:
Standard package – $15 per month per user;
Pro package – $25 per month per user;
Enterprise package – price on request.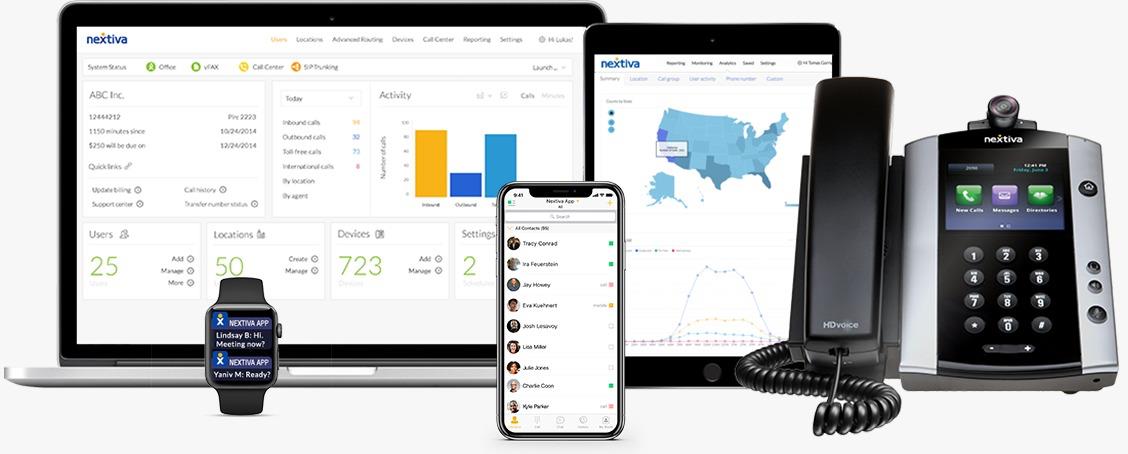 Rated as the Best Business Phone Service for 2021 by the U.S. News puts Nextiva on this list. Factors considered are cost, reliability, and features. Another interesting and important fact is that Nextiva users have recorded up to 60% savings regarding their phone bills.
The options and functionalities that you get if you opt for Nextiva are phone service, call recording, team messaging, business analytics, video conferencing, online fax, mobile app, and many others.
Nextiva is available in the following options:
Essential plan – $18.95 per month per user;
Professional plan – $22.95 per month per user;
Enterprise plan – $32.95 per month per user.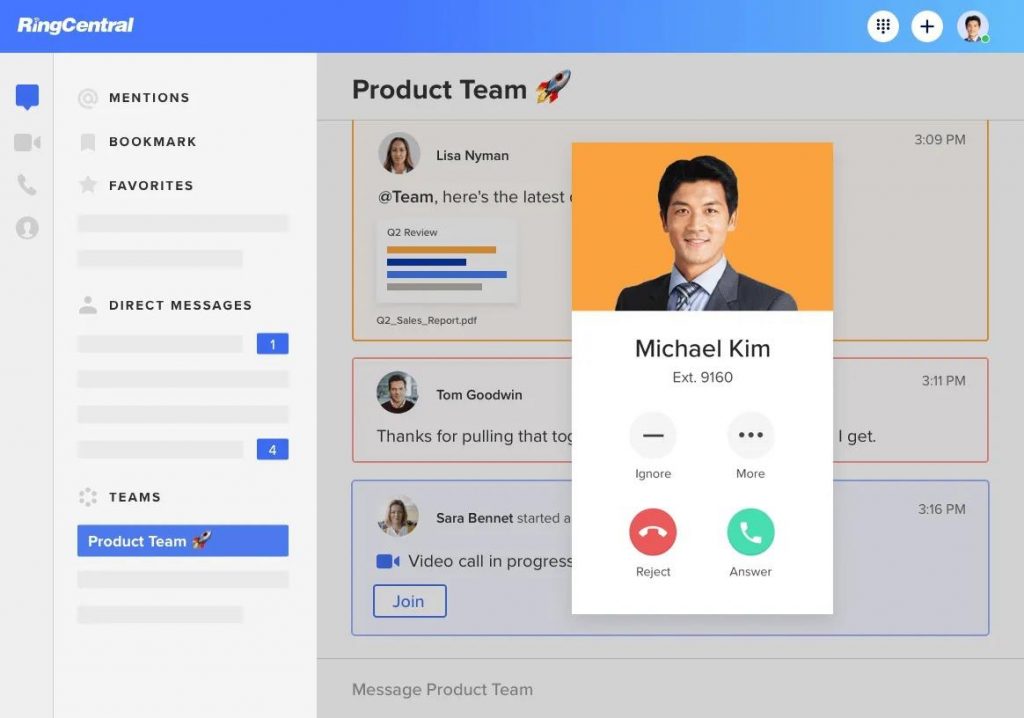 A provider with multiple solutions, but the one that stands out as the best VoIP solution for businesses is RingCentral MVP, which is Message – Video – Phone.
Team messaging and file sharing, together with other options necessary for the functioning of businesses, will save you a lot of time. In addition, video meetings with HD resolution will give you the impression that you are all in one room.
RingCentral also implies the possibility of real-time insight into statistics that can help you improve your teams' communication and reduce communication costs.
The price of RingCentral MVP packages:
Essentials – $29.99 per month per user;
Standard – $34.99 per month per user;
Premium – $44.99 per month per user;
Ultimate – $59.9 per month per user;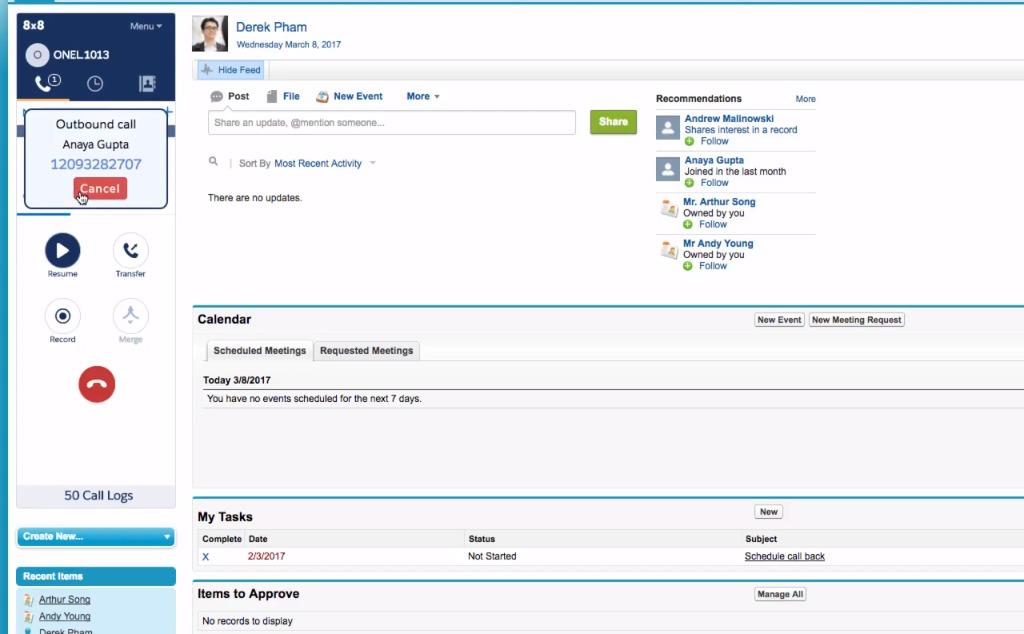 A VoIP provider trusted by over 2 million business users worldwide. 8×8 combines a contact center that allows you to connect and collaborate with agents, employees, and customers. Voice and video calls and chat will facilitate and speed up communication within your businesses, saving you time and money.
Features that highlight 8×8 are Security and compliance, Global reliability, Intelligence derived from analytics, and the possibility of integration.
The basic plans for all-in-one communication are:
Express plan – $12 per month per user;
X2 edition – $24 per month per user;
X4 edition – $44 per month per user.
Conclusion
Good communication is, as we already know, a sure key to success. Use the right software to communicate the best way and keep in touch with the team to keep businesses at the top.