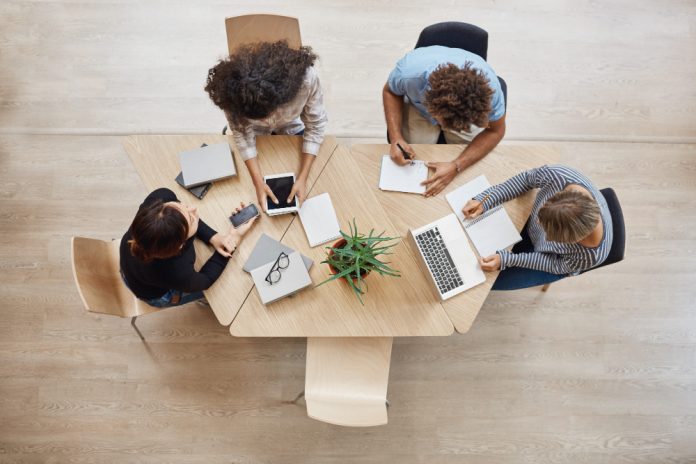 The digital workspace continues to be a contributing factor to employee satisfaction, engagement, and attracting top talent. According to research by Owl Labs, 56 percent of employees would quit or look for another job that offered more flexibility when they work.
Now, more and more companies seem ready to embrace remote work. Recent data shows that 56 percent of CIOs consider digital transformation a top tech priority in 2022.
With organizations reimagining their physical and digital environments, making the right technology decisions will ensure a smooth transition to working from home.
What Is a Digital Workspace
The rise in hybrid and remote work forced many organizations to rethink and repurpose how the office works. The "workplace/space" is no longer where workers go to work but rather where the work is.
Digital work doesn't require a physical space – employees can do their best work wherever they are located. Although working in a digital space offers more work flexibility, it also creates a challenge for organizations.
The practices that drive productivity in a physical workspace may not necessarily work in a digital one. Sometimes, it can even be counterproductive. According to a study by Deloitte Insights, there are three attributes that can help teams become more productive in a digital work environment.
These are:
Psychological Safety. By creating an atmosphere that dispels fear of failure, team members become confident to freely share information. They'll be more willing to take risks to experiment, and be creative.
Digital Competence. When you empower teams to work productively in a shared digital workspace, they will be better equipped to deal with challenges and opportunities.
Management support for flexibility and experimentation. Empowering teams to use tools and technology to deal with unexpected problems allows them to better manage workplace challenges.
10 Must-Have Tools for the Digital Workspace
Communication Tools
Combining synchronous and asynchronous technology enables you to communicate more effectively with your distributed teams. Here are some tools to consider:
1. Interact
Interact is intranet software that improves how you communicate and engage with your employees. It allows you to manage all your communications from one place and has built-in AI to ensure your content stays relevant and visible to everyone.
Employees get access to personalization tools so they can customize their experience to fit their preferences. It also offers features like onboarding and enrollment, not to mention support for multiple integrations to external platforms like Salesforce, Google Workplace, and ServiceNow.
2. Loom

Loom is a video communication tool that supports asynchronous work. You can record quick videos of your screen and camera and instantly share them with your team via tools like Slack. The platform helps eliminate the "always-on" side effect that's become synonymous with remote work.
Whether you want to present a new idea, update team members, or share feedback, Loom lets you do so with more context. The tool not only simplifies connections among team members but also makes it more fun to share content with everyone.
Team Coordination and Collaboration Tools
3. Asana
Asana is a work management platform designed to minimize time wasted on "work about work." According to Asana's 2021 Anatomy of Work Index, employees spend 60 percent of their time on "work about work." These are the repetitive and tedious tasks like pursuing approvals and status updates.
With Asana, teams can manage tasks/projects, status updates, and deadlines, more conveniently and efficiently. Leaders can track and manage everything, from feedback to marketing campaigns, on the platform.
The tool simplifies team communication and collaboration via an interactive and visually appealing user interface.
4. Miro

Miro offers teams an online collaborative whiteboard to capture the spontaneity and creativity that's usually lost when working remotely. Teams can host interactive brainstorms, discuss complex processes using visual mapping, and run engaging remote meetings and workshops.
Miro allows for real-time or asynchronous teamwork for distributed, collocated, or fully remote teams to boost engagement. On top of that, users get access to infinite canvas and pre-built templates to unleash their creativity and present ideas better.
Automation Tools
5. Notion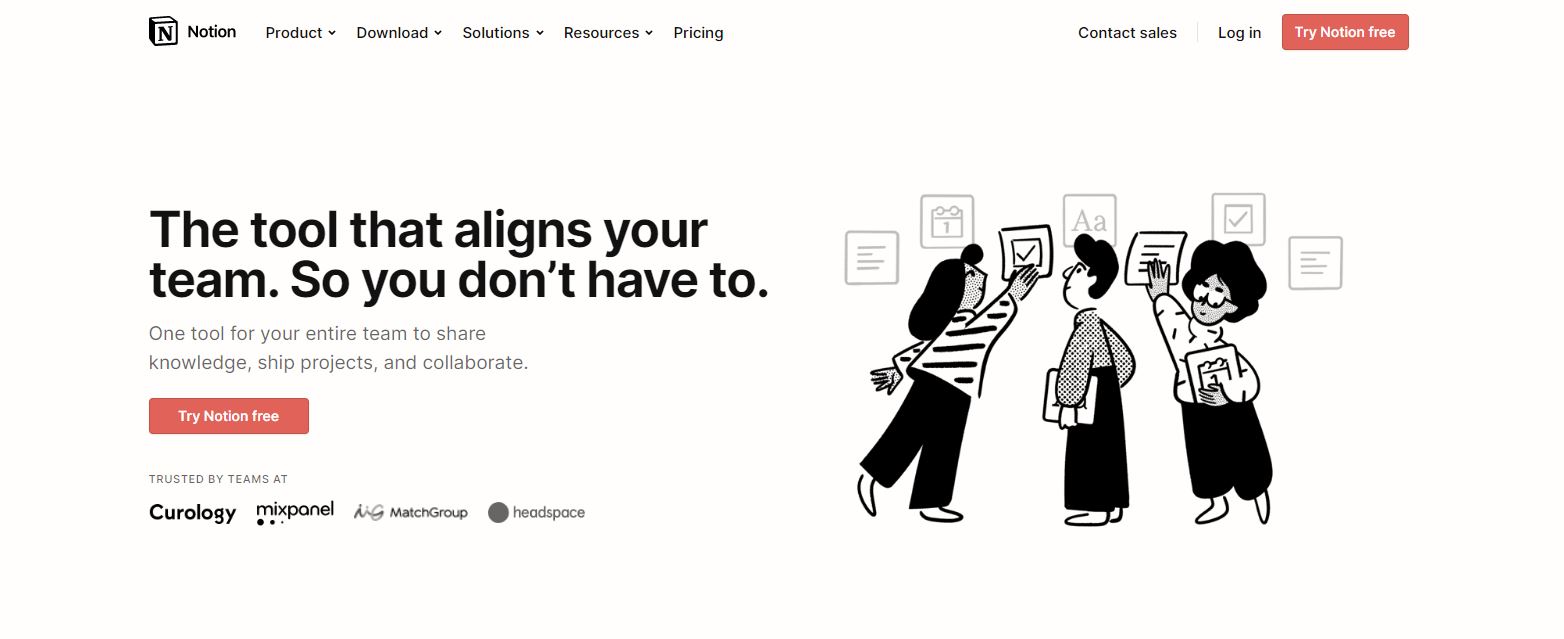 Notion brings all your teams and projects into one platform for a streamlined workflow. It allows your shared knowledge and daily work to stay side by side.
You can customize Notion to work the way you want using simple drag and drop and the thousands of pre-built templates. Imagine having everything from meeting notes, OKR trackers, or wikis to Kanban or Gantt charts in one place. That is what Notion offers, no matter the size of your team. Individuals can use the platform for free, with limited features.
6. Zapier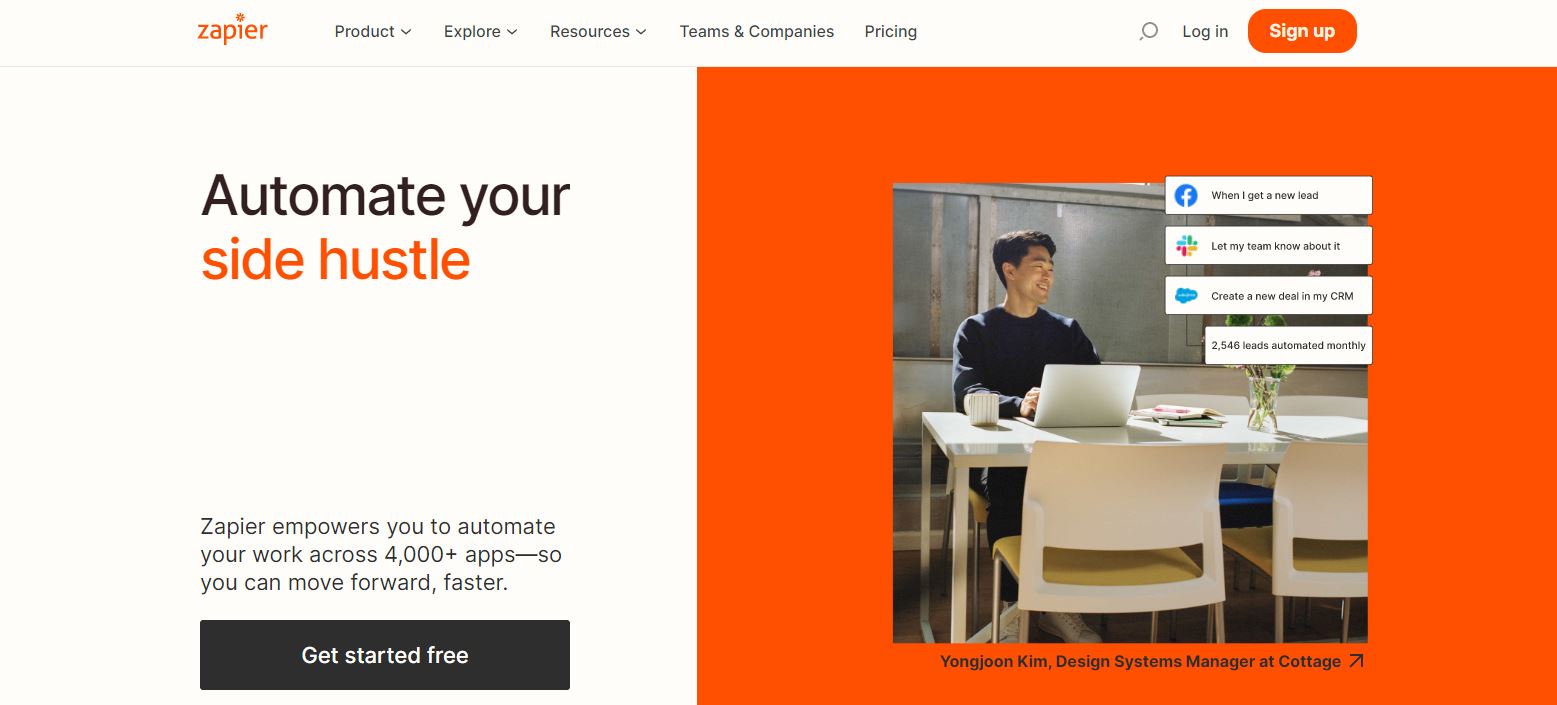 Automation is one of the most efficient ways to get more things done without wasting resources and time. Zapier automates anything and everything you do at your company and lets you build processes faster without the need to learn how to code.
With Zapier, you don't have to manually move information through the various apps you use. It does so automatically, so you can focus on getting more work done. It allows you to get instant notifications when a customer leaves feedback and track every lead in one location.
7. Kissflow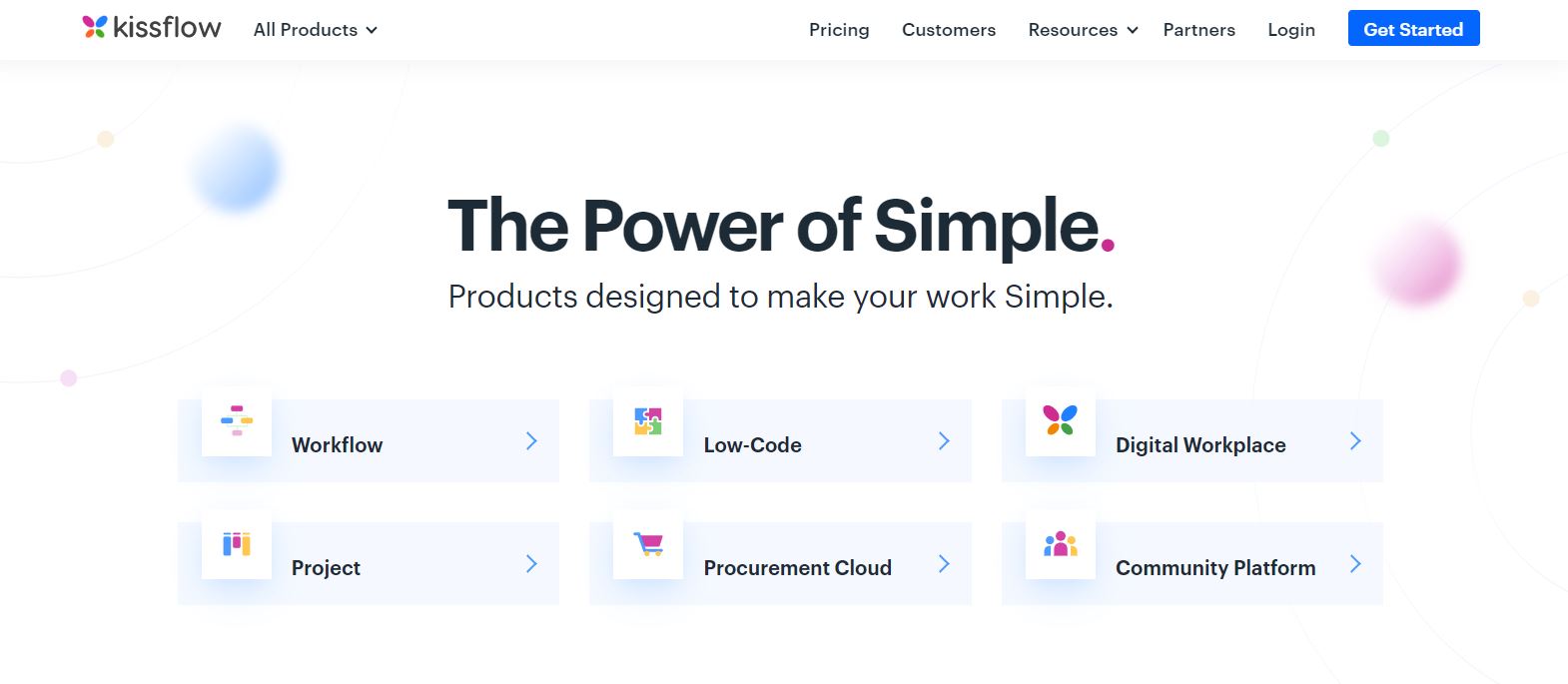 Like Zapier, Kissflow allows teams to build their own workflows with zero coding skills. You can customize workflows based on each department's needs using the hundreds of templates on the platform.
With Kissflow, you can generate reports to derive actionable insights, automate assignments and notifications, and link your workflows with third-party integrations like Zapier. Moreover, the platform handles a range of tasks like budget approvals, process auditing, and task management.
Time Management Tools
8. Traqq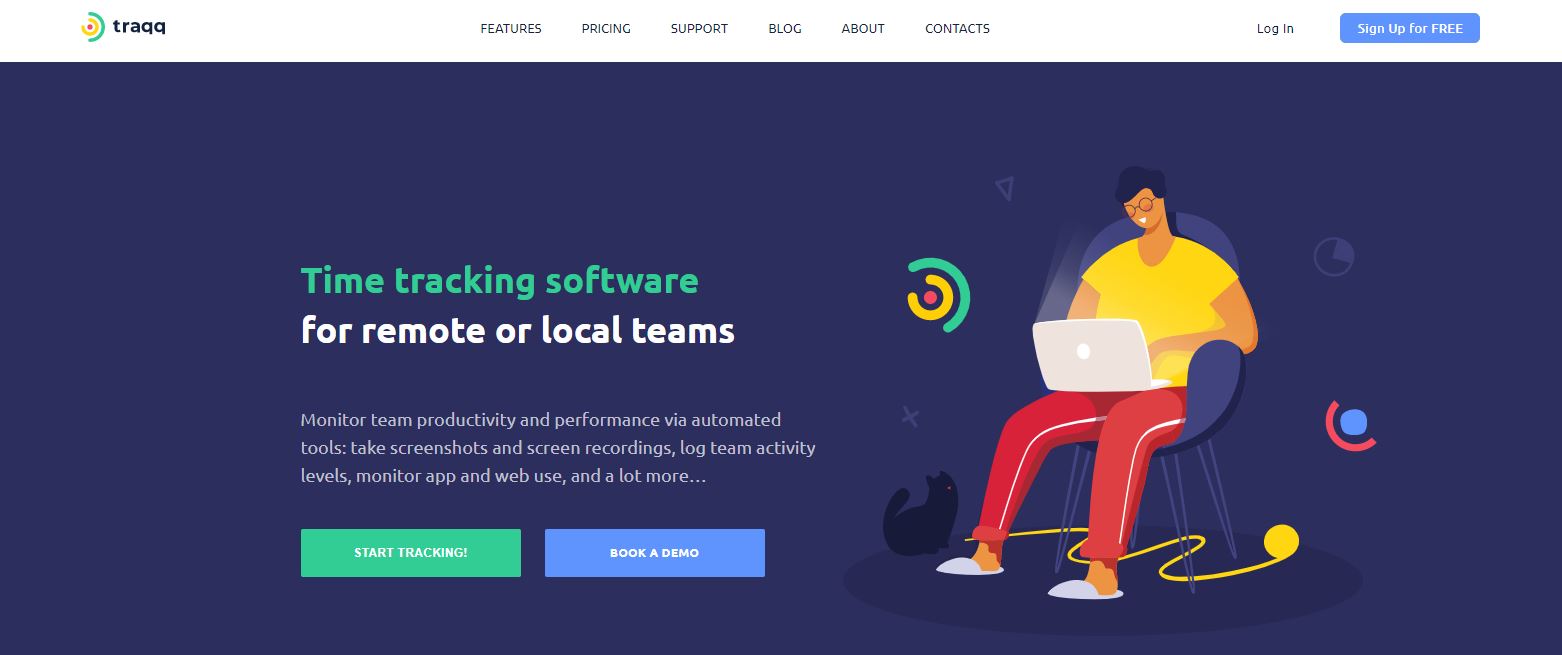 Proper time management not only ensures your team stays productive but also gets more work done. Whether your teams are collocated or fully remote, an employee tracking software like Traqq gives you visibility of everything that's going on any workday.
The tool automates time tracking to eliminate inaccuracies and discrepancies common with manual work hours recording. With Traqq, managers can check on work progress without making employees feel like they are being micromanaged.
Additionally, it offers optional screenshots taken randomly every ten minutes for real-time insights into what employees are really doing on company time. The screenshots are blurred by default, so you don't have to worry about sensitive details being exposed.
Traqq also offers apps and website monitoring to help you detect and curb issues of time wastage. Plus, you can generate detailed reports to analyze employees' performance for a specific period and identify who's being overworked.
Traqq timekeeping software is available online and offline, allowing you to monitor time and activities regardless of your location.
Electronic Signature Tools
9. DocuSign

In a digital world, contracts and agreements still form an integral part of business operations and transactions. DocuSign automates and streamlines the agreement process and contract signing.
You can send and sign documents digitally, saving time, effort, and money. With the mobile app, you can sign documents on the go. DocuSign connects to over 350 third-party apps for enhanced customer and employee experience.
Screen Sharing Tools
10. CoScreen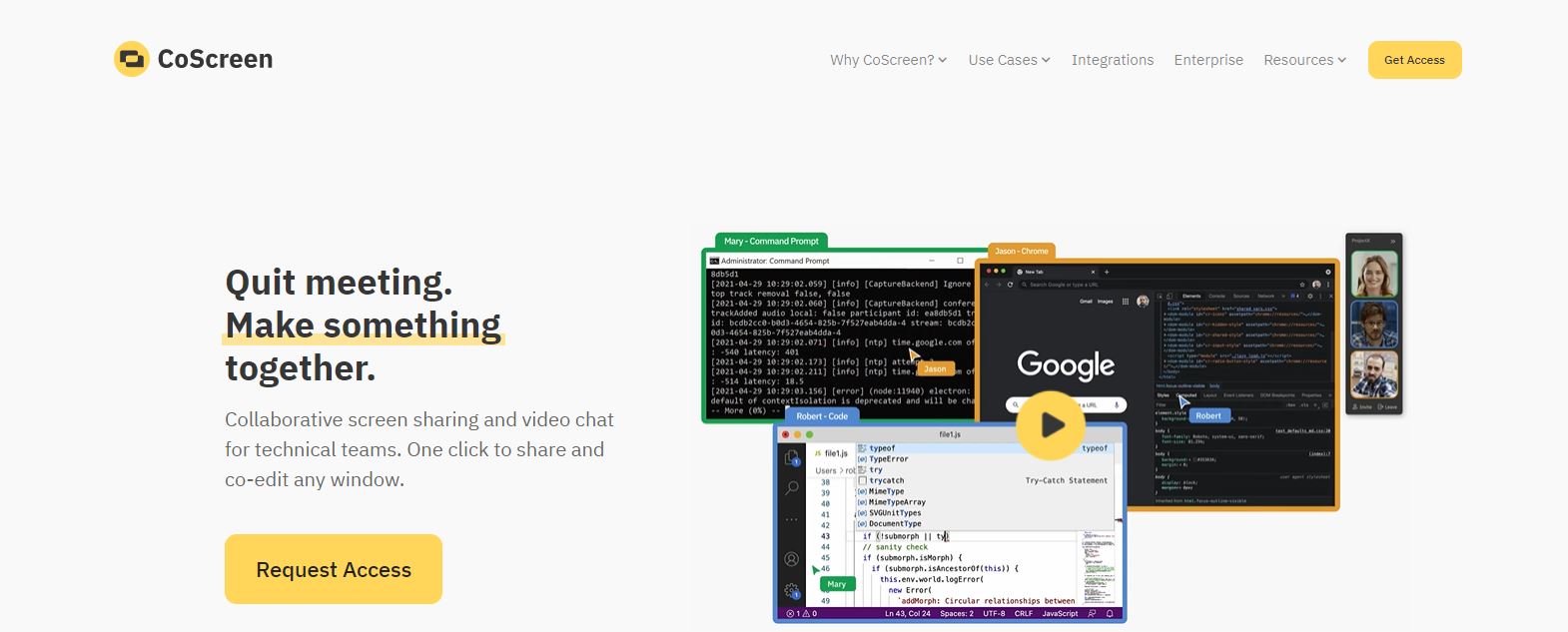 In a digital workspace, teams collaborate more effectively on projects or assignments by sharing their screens. CoScreen enables real-time collaboration where users can share multiple windows intuitively.
The tool can be particularly useful for creative teams like designers and developers who want to brainstorm ideas in real-time. Users can edit any shared app simultaneously or share any browser or desktop with a single click.
It also supports video chat and calling when you want to provide more clarity. Most importantly, users are guaranteed privacy and security when screen-sharing.
Conclusion
In an era of accelerated digital transformation, organizations will benefit more by implementing tools that will enhance the remote work experience. However, to drive success, companies must devise proper adoption strategies and increase automation.
No matter where your team is located, technology can help streamline work and facilitate team collaboration and communication.