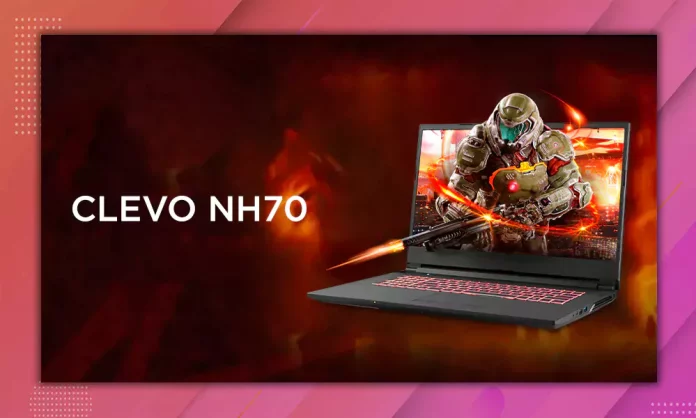 It's really hard to find a reliable gaming laptop, especially if you're on a budget. It's very hard to design a laptop with high-end components and with a good battery, without it being excessively bulky. When choosing a gaming laptop, it's important to know what you need and to choose carefully. Reading reviews and looking up specs is a big part of that.
Today we will be taking a look at the Clevo NH70 gaming laptop, a gaming laptop solely focused on giving you the best mobile gaming experience. This is a high-end gaming laptop within the $1.500 price range. It may sound a bit expensive, but by reading further you will realize it could be well worth the investment.
Clevo NH70 Specs
This laptop was made with one purpose – to reliably run the most modern games for years to come. It's really good at that too with its Intel Core i7 9th Gen processor and the Nvidia GTX 1060 graphics card. It only has 8GB of RAM, but that still should be plenty for a few more years- The storage could also be a bit higher, but 256GB SSD can still hold a few of your favorite games. The Clevo NH70 has a maximum resolution of 17.3 inches with an HD image display.
The strongest point of this laptop, however, is its battery life. Clevo promises up to 10 hours of battery life on a single, 3-hour, charge. That is spectacular battery life, even for non-gaming laptops.
How good is it actually
That is hard to say. It's good, you can't deny that. Everyone has their preferences though, so there might always be a better option.
The Clevo NH70 is going to run the most modern video games, and it should be able to do so for a few more years without any problems. That shouldn't be a concern.
The promised battery life is great, and even if it's not as good as promised, it is still going to give you a solid few hours of gaming without worries about your battery dying.
The screen quality is a bit lacking, it can't really be compared to high-end monitors available on the market today. The screen is great, don't get me wrong, but there are some far better options available.
Another downside is it is on the bulkier side, with a weight of 2.5kg. It's still not too heavy, but most people are used to modern laptops being ultra-light so this might be a dealbreaker.
The last thing is its memory, 256GB is solid, but if you like to have dozens of games available to you, you may have to look for some external memory for that. This shouldn't be a problem since 256GB is enough for a few games, and external memory got pretty small so it's easy to carry around.