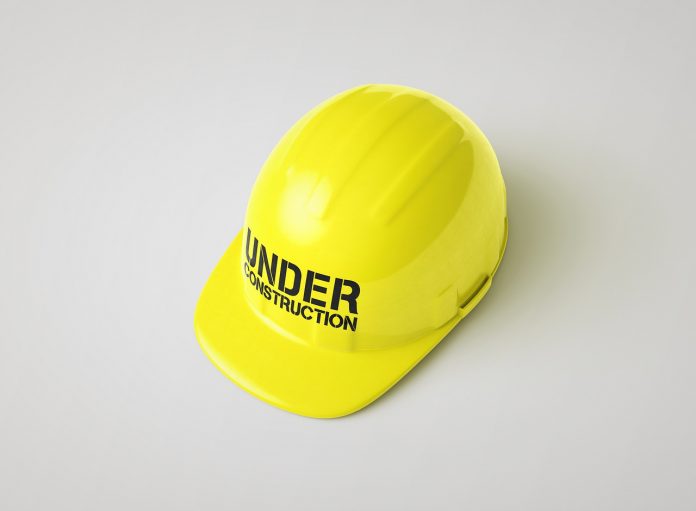 Many take up creating a WordPress site and do not know where to start or what to do. To adequately inform visitors that your site is under construction or coming soon, you can create coming soon or under construction pages. One of the best ways to make them is using WordPress plugins designed to help you with that.
These plugins have options such as tracking the movements of your visitors on the page, collect their e-mail addresses, and many other features. There are countless types of plugins available on the market, and we will now present the top three WordPress plugins with all they have got.
Why Do We Use Cooming Soon Pages?
The first thing worth mentioning when clarifying this term is that it refers to several things, given that there are several types of these pages. The name "coming soon" can refer to a page that notifies all of your visitors that a new website, store, or something alike is launching. We may also use this name to denote maintenance pages, which give your visitors information that your site is currently in the maintenance process. We must say that regardless of their name, their objective is the same.
Some of the most popular reasons for using such websites are to generate leads before launching the website, create a list of your customers' e-mail addresses, and build a great connection with your new future subscribers even before promoting the new website.
With these kinds of pages, you can draw the attention of a new audience while presenting your idea just before launching. Many use coming soon sites to test their visitors and get feedback on a particular brand or product they want to market. In addition to these examples, such sites are used for some alternative solutions.
If you are in the process of transferring a website or doing some routine maintenance, coming soon pages can be of great help to you. In addition, you can complete your page with a countdown option that comes with almost every WordPress plugin, which can additionally present visitors with something they will be happy to expect. All of this gives the freedom to create and implement new elements that enrich your website without fear of breaking it.
As this seems like a very demanding process at first glance, WordPress plugins intended for all of the above come to the rescue, and you can read more about them below.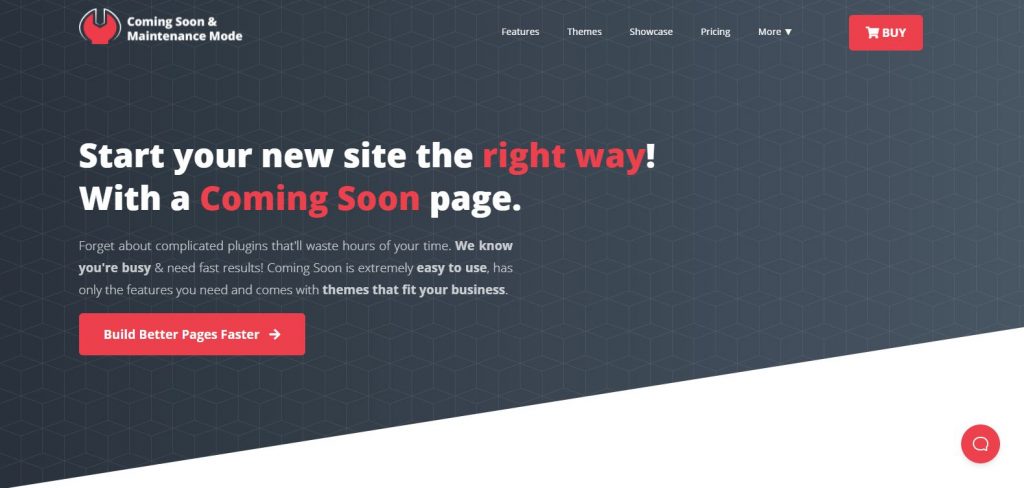 The first on today's list of the top 3 under construction plugins is Minimal Coming Soon & Maintenace Mode. As we can judge by the name, the plugin is useful when designing pages for two cases, whether they are just incoming pages or those in the process of maintenance. This plugin is straightforward, adaptable, and works with any WordPress theme or other plugin. With this plugin, you will have complete control over the interface of your site, and you will be able to make changes to almost all elements.
This plugin offers many features, which we will explain in detail below. If you find yourself in a situation where you have to run multiple clients/ licenses, the addition of a plugin called License Manager will make your job easier. With the help of this feature, you can log in to the dashboard, where you will have an insight into everything linked to licenses. You can create as many of them as you want, you don't need a license key to activate them, or you can configure licenses by expiration date or white tags. While utilizing this option, your customers won't see any changes, which is encouraging.
The branding option allows you to alter the trademarks of WebFactory behind this plugin and modify it to be yours. As a part of the features offered by this plugin, you can control your sites without unique login. With one click, you can synchronize data from the plugin with additional insight into the number of visits, the types of devices visitors have, and even which browser they use. This type of site is also suitable for SEO on your entire page. This plugin gives you a real-time preview of how your page should look in Google's search results and an SEO analysis using one of 20 possible tests, and tracking analytics with the Google Analytics app.
As for the creation process, if you are a fan of designs and have the quality of creativity, the options are limitless. It is enough to have the will, the idea, and embark on new adventures using all the possibilities to designing your website with various features.
When designing, we will initially highlight map design by adding addresses, street views and creating your API key to make the maps work correctly. There is an option to adjust the width and position of the content, as well as the ability to add animations. You can upgrade all this using the background design option by adding photos of your choosing, which you can edit using additional filters. It is also possible to enhance the content with videos. When it comes to the subscription form element, the possibilities are endless. You can change the name of the reservation location, the size of the text, the background color of the error message, the color of the reserved entry location, the size and style of the form, and more.
As everything is related to e-mail, there is an option to respond to incoming e-mails accordingly and automatically. The entire e-mail service is performed with integration with the MailChimp application via the API or Zapier application.
Advanced features include customizing CS code, exporting and importing settings, and resetting them to defaults. All this would not be possible if there were no additional support to report all problems or ask further questions if you have any doubts. A built-in contact form facilitates communication with professional staff who will try to solve any issues.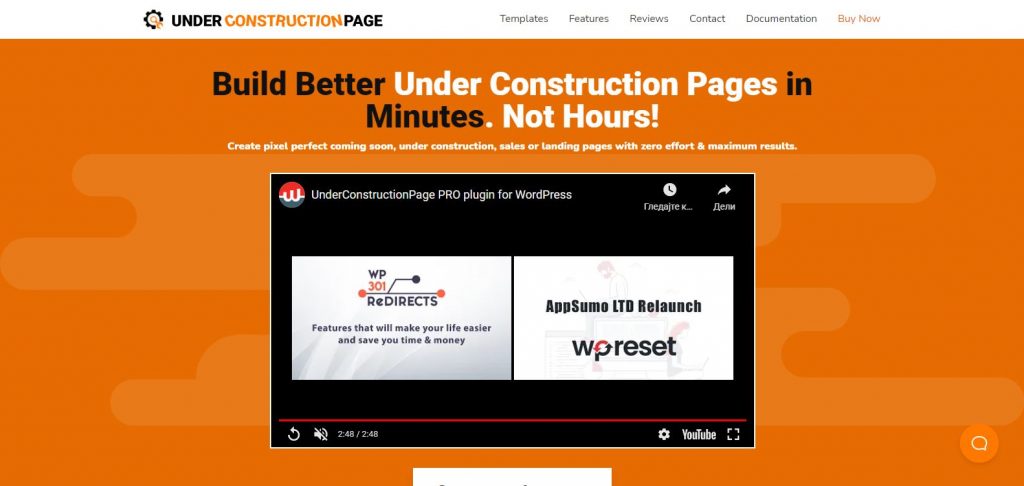 The plugin, called UnderConstructionPage, comes in second place on our modest list. You can use this plugin if you need a sales page, a page under construction, or a page coming soon. The majority of people using this plugin are business owners, bloggers, designers, programmers, and even photographers.
This plugin is necessitated by anyone who needs to run their website on the WordPress platform. We will say more about its features subsequently.
A remarkable team of WebFactory company experts is also behind this creation. The team of creatives and developers has enhanced this WordPress plugin with many options. To begin with, we will mention drag & drop builder, which is simple, easy to use, and suited for beginners who want to create a page in a short period.
When creating a page, you can set an automatic start and stop on the chosen date. The plugin has more than a million images in HD format or 4K resolution that will take your content to a new level, all free of charge.
Creating pages like this from the beginning can be fun and engaging, but sometimes you run out of time and need to create a page as soon as possible. In that case, you can use some of over 250 various templates and change the website's look in a few strokes, with further customizations. Page traffic is something that needs to be tracked daily. With the option to track traffic through this plugin, you can generate all inbound links and share them on social platforms. When you plan to run a website, statistics are crucial in many spots because they provide you with the most reliable data.
UnderConstructionPage plugin has essential integration with Google Analytics application with which it is possible to observe all events with detailed views. Depending on which package you choose, you also have access to additional features and options at specific prices. Some of the features you get in premium versions are HTTP code settings, SEO visibility, cache control, redirecting the site to a URL instead of displaying it under the construction page, adjusting import/export items, and more.
Save your precious time with excellent pages made using the Under Construction Page plugin.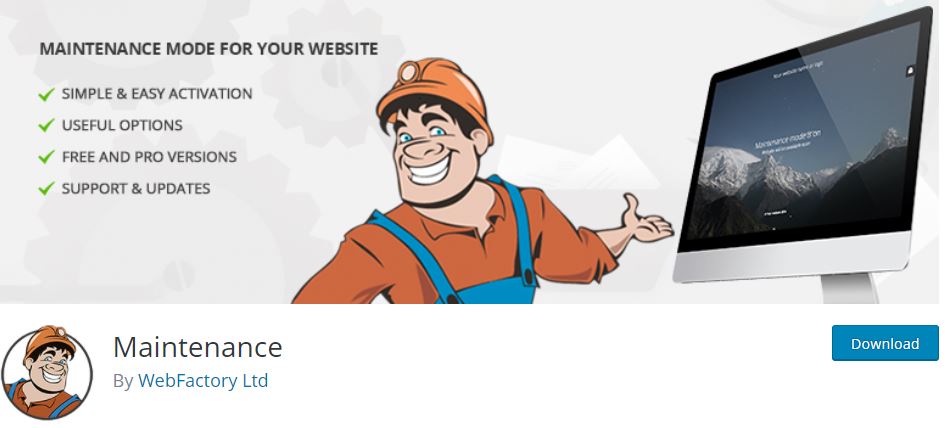 Last but not least is the Maintenance plugin. As the name suggests, this is a plugin created to maintain your website.
This free plugin helps you close the site in regular updates and inform the audience that the process is underway. With the features of this plugin, you can customize the page by presenting your logo, changing the background image, or adding text in your preferred color and font.
Other options available to you are related to the background and the ability to blur, edit HTML / CSS codes to maintain complete control over the design and countdown settings visible to all visitors. You can also use videos from your Youtube or your own gallery in the background.
If you decide to purchase the premium version, you get more options, and in this case, it is the ability to integrate with MailChimp, Campaign Monitor, or GetResponse.
Conclusion
As you can see, the coming soon page can be a valuable helper to your website. When using sites like this, your voice is heard far away, drawing the attention of new likely visitors for your unique project. Pair that with some innovation consulting, and your project is destined to succeed.
We have compared the features between the three best under construction WordPress plugins, which will surely provide you with more than you need. It is up to you to choose the one that suits you best at a given moment.