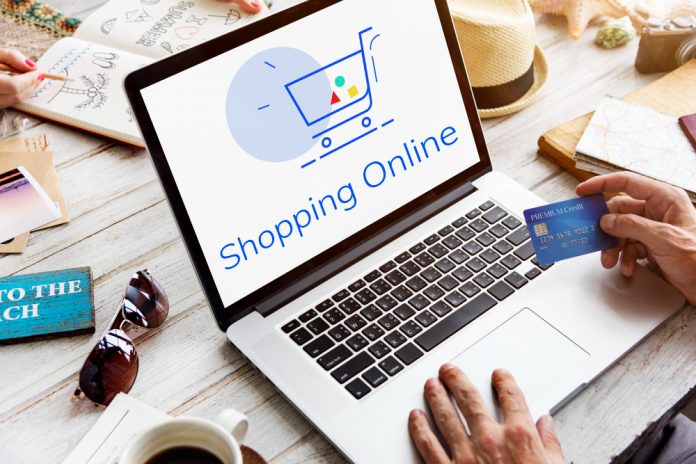 Any somewhat experienced business owner can tell you, you can be in in a flash, but one miscalculated move and – you're out! Honestly, it sounds slightly intimidating to someone who has been thinking about starting an online business of their own, right? Worry not! The world of e-commerce is pretty much a game of red light – green light. We are here to help.
Let us show you how to lay a strong foundation for your business. You can never entirely fail if you do your work on a solid base. To do that, we are bringing you all the e-commerce tools necessary to start your business the right way. To paraphrase: a good beginning does half the work. Let us prove it true.
1. What Is an E-Commerce Platform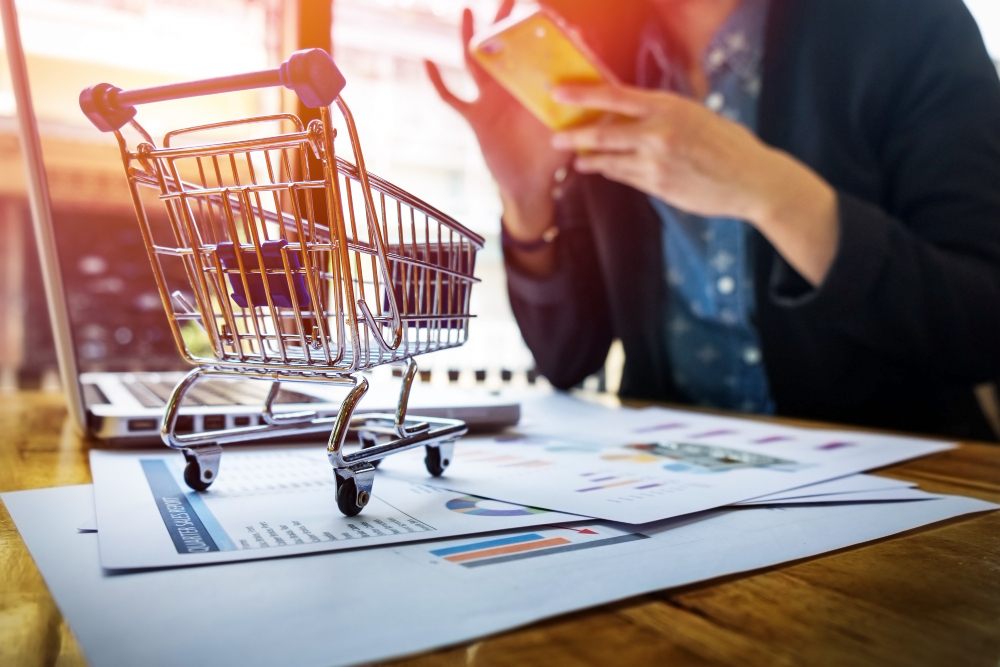 First thing's first, let us explain what exactly you are dealing with here. An e-commerce platform is a software application (or, simply, a computer program) through which people purchase and sell items online. Fundamentally, it covers business interactions on the web. Choosing a fitting e-commerce software will save you a lot of headaches down the road. How to choose, you ask?
We will help you out with that as well by recommending WooCommerce. WooCommerce is an extension of WordPress and, it has been the top choice for many new and experienced business owners. We will even dare to say that it is the world's most popular e-commerce platform. The title stems from the fact that it is very flexible, cost-effective and, easy to use. Even if you are an absolute beginner in the e-commerce branch, you will get the gist of it in no time. It is a great platform to pick.
Now that you have made that choice and, with it, have taken your first step into online business ownership, it is time for progress. We have barely started laying the foundation. Much to learn, you still have. The upcoming crucial area to cover on our list is payment processing systems.
2. Payment Processing Systems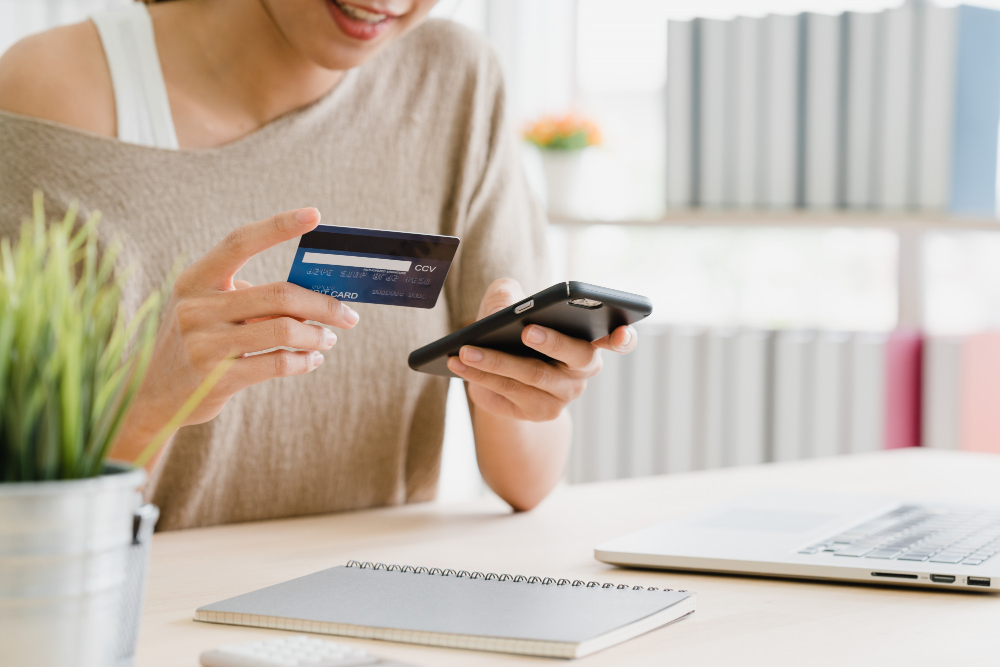 Okay, you have the site, you have the products and, you have the customers. Looking at the state of things, it may seem as if you were good to go. Step on the breaks for a second. Have you figured out how people are going to pay for your products? You need to decide on a payment processing system.
The purpose of that system is to make sure that your transactions go seamlessly. It is simple – good transactions, happy customers, pristine business reputation. Everything goes hand in hand.
The WooCommerce plugin comes with a variety of default payment options. You can let your customers pay through Paypal, Google Pay, Amazon Pay, Apple Pay, Authorize.net, Stripe, Square and, Alipay. These are all decent options, but they are third-party payment methods. That means that a third-party site will often redirect your customers and possibly charge an additional fee. Well, WooCommerce took notice of that and said: no more! It is not a serious inconvenience, but it may discourage people from coming back.
Turn the limelight towards WooCommerce Payments. Currently available in 16 countries, WooCommerce Payments is the newest addition to the plugin family.
No more visiting any third-party payment platform – process online business transactions right from your dashboard. WooCommerce Payments allows you to: accept and process credit cards directly in your store, check the payment history, issue refunds (within policy guidelines), and more!
What are the customer benefits? Well, we can tell you three important ones right away:
Customers do not get redirected to a third-party site (fewer abandoned carts)
Customers can see prices and pay in their preferred currency
Customers can securely save their information for the next purchase
The plugin is free, so there are no monthly or setup fees. The only payment is the Paypal and Stripe standard transaction fee.
3. Handling Shipping
Alright, let us review what we have covered so far – you have got the e-commerce platform, product, and payment method. The excited buyers have loyally ordered from your site. Now it is time to get all those orders out!
Before you get dizzy thinking about weight, rates, and whatnot, allow us to introduce another handy plugin. The WooCommerce Table Rate Shipping plugin is here to make your life as a business owner easier. This plugin is available in two versions: free and pro.

The goal of both versions is to handle your shipping needs. The basic version will cover the necessities, but the WooCommerce Table Rate Shipping – PRO plugin will add that professional flair to your shipping. As a completely rewritten and improved version of its predecessor, the plugin offers a variety of features.
What is there for you to discover? Well, the WooCommerce Table Rate Shipping – PRO offers:
Advanced shipping rules: create your own based on weight, item count, etc.
Shipping classes: create a rate plan to match your business
Ship-per-item: charge based on the number of items you are sending out
Logged in User Rules: treat your logged in customers to special shipping rates
Import/Export shipping methods: edit your shipping methods in a spreadsheet
And so much more!
4. Advanced Analytics and Tracking
Analytics. The word alone can get a less tech-savvy person sweating. Who needs Halloween when you have got serious-sounding terms to frighten you, right? No need to worry. It is not that big of a deal.
Analytics is the process of finding, explaining, and conveying significant patterns in data. In simple terms – it helps us see meaningful data that we might otherwise miss. Advanced analytics broadens that. It will help you deepen your perspective on how your online presence (business) is performing. That way, you can tailor your changes accordingly.
You can rely on various tools to get advanced analytics. If you are looking for something free but still good, Google Analytics is your go-to. If, however, you would prefer to focus more on tying data to the real person instead of a session, your match is KISS metrics.

However, the importance of advanced analytics lies within extracting as much data as you can whenever you want. Our recommendation is, once again, the WooCommerce Export Orders PRO (also available as a free version). Packed with features that we have previously mentioned, it is the best option for anyone running a WooCommerce site.
5. Checkout
We will keep it as simple as possible – your checkout needs to be three things: fast, easy, and reliable. WooCommerce certainly knows that. They have given us Direct Checkout for WooCommerce.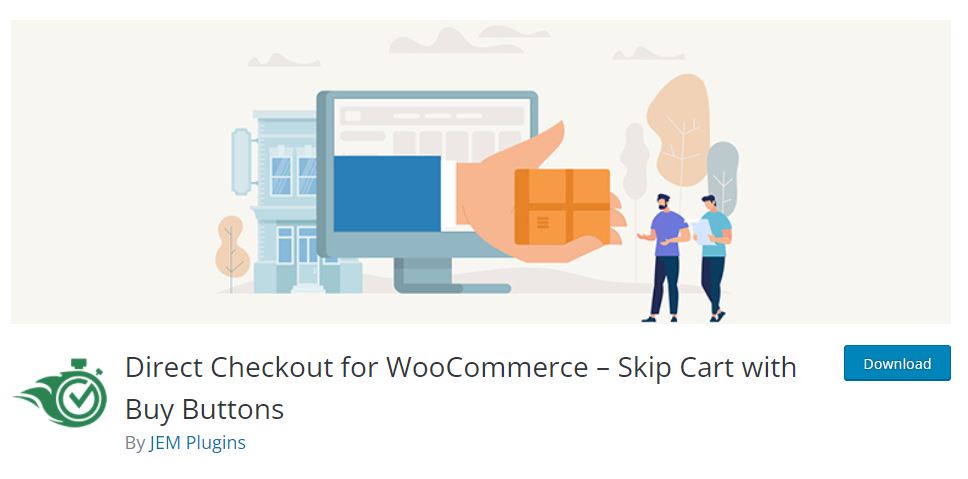 Skip the cart and go straight to purchasing with their Buy Buttons. Quick note: they can be placed anywhere on your website. It saves your customers a lot of time.
6. Coming Soon Page
The Coming Soon page is a nifty little addition to your site. The purpose of it is to build suspense. It keeps your customers curious and gives you additional time to edit your site. You can build one in a matter of minutes. To help you out, we will recommend UnderConstructionPage and Coming Soon & Maintenance Mode for WordPress. These sites will help you create a professional-looking coming soon page in no time.
Conclusion
As we have mentioned in the beginning – a good foundation is the soul of your site. When you are venturing into the world of e-commerce, it may appear overwhelming. That is why we have offered some must-have tips to start your business the right way.
Choose a good platform, set up a good payment processing system, export your data like a pro. Never undermine the importance of analytics. Remember – a Coming Soon page keeps your customers curious and gives you breathing room for editing. We do not doubt that, with these tips, you will have a beyond-solid start.