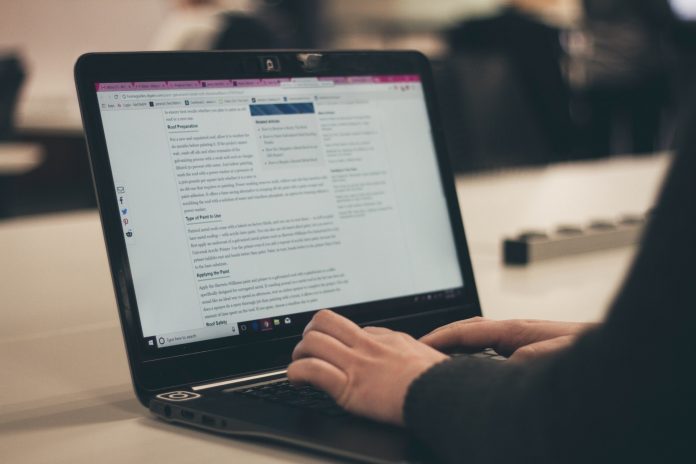 If you're a site owner or an aspiring WordPress developer, you probably want to keep up with all the latest WP news and opportunities. The best way to do that is to follow blogs dedicated to it. However, considering the sheer amount of them present on the Internet and the inconsistency in quality in some, it's hard to know which ones to follow for constantly reliable advice. That's where we come in with our top 20 recommendations of great WP blogs that post frequently.
WP Reset is a blog dealing with reviews or recommendations of WP plugins, and with an occasional interlude of how-tos and SEO tips, you won't regret following it. The blog itself is aesthetically minimal. However, the content goes very in-depth and is bound to answer any question you might have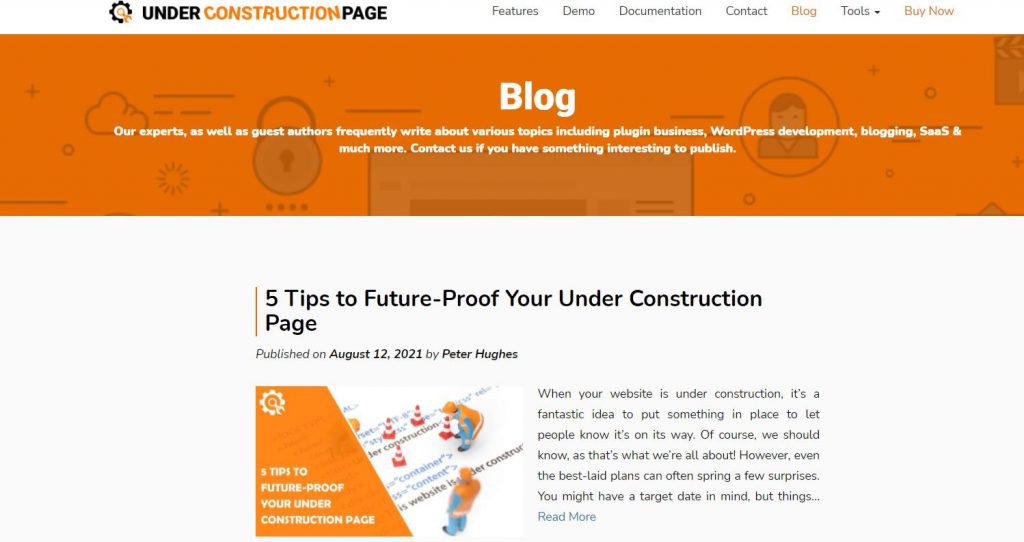 If you're looking for a blog dealing with WordPress development as well as anything tech and digital marketing-related, we strongly urge you to check out UnderConstructionPage. Usually, there are two or three posts a week. With an abundance of guest authors, you can always be sure you're getting information from varying perspectives, and that's always a positive no matter the kind of business you find interesting.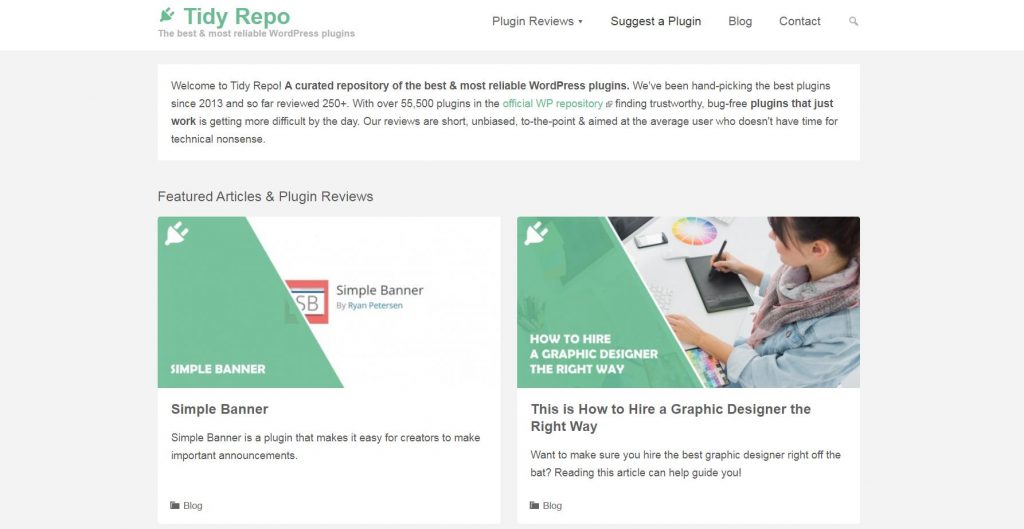 This blog is ideal for those whose interests lie simply in reviews. TidyRepo hosts a whole heap of bug-free WordPress plugin reviews and tutorials on how to use them. So, whenever you think of a WordPress functionality you might want to add, seek them out for an unbiased, detailed review before making the final call.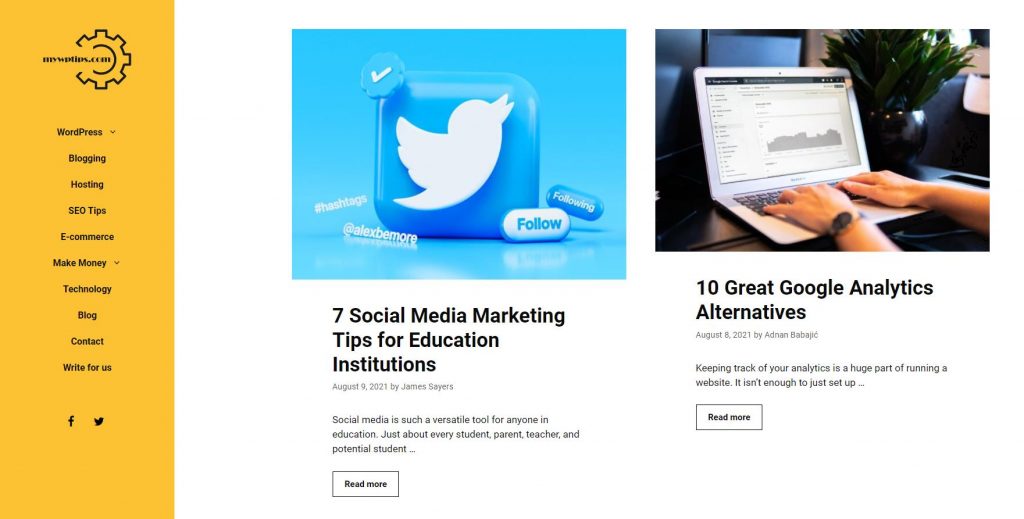 As the name would suggest, My WP Tips focuses on everything WordPress from simple blogging, and hosting, all the way to SEO tips and monetization ideas. We'd especially recommend this one if you're interested in e-commerce or affiliate marketing.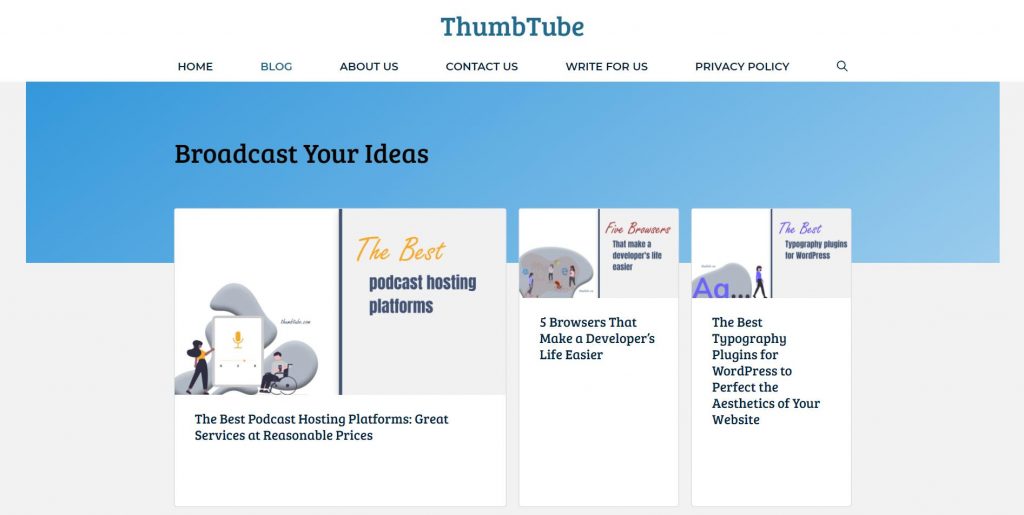 ThumbTube is a relatively new blog compared to our recommendations thus far, but it's making its mark rather well. It's host to a vast array of WP-related topics but is the best fit for those that have some interest in video as well, as the blog itself was a by-product of creating a tool that allows you to embed videos on Facebook with a large thumbnail.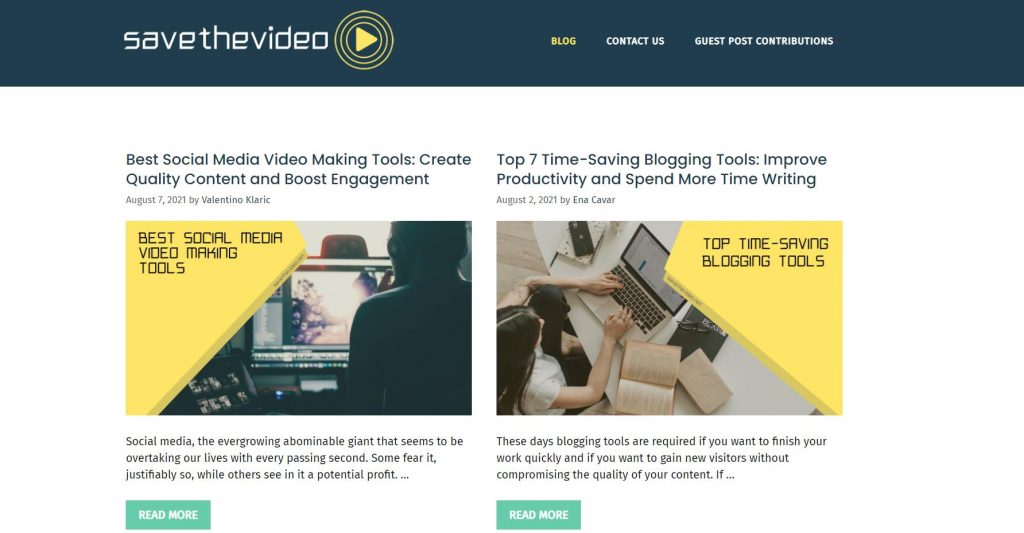 On a similar note to our previous entry, Save the Video is a blog dealing primarily with blogging tips and list-recommendation articles. It's also worth noting that the blog accepts guest posts, so if you'd want to expand your portfolio a little bit, give it a thought.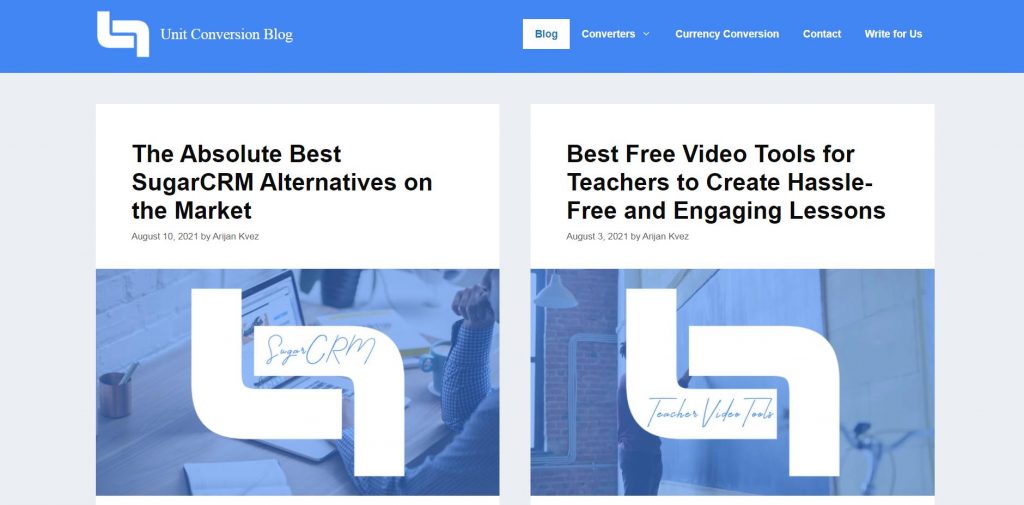 Unit Conversion is a blog with a sleek aesthetic and plenty of handy tips and articles to read when you need a helping hand. With topics ranging from video tools for remote teaching to how best to study for your programming assignments, you will find something interesting even if you didn't expect it.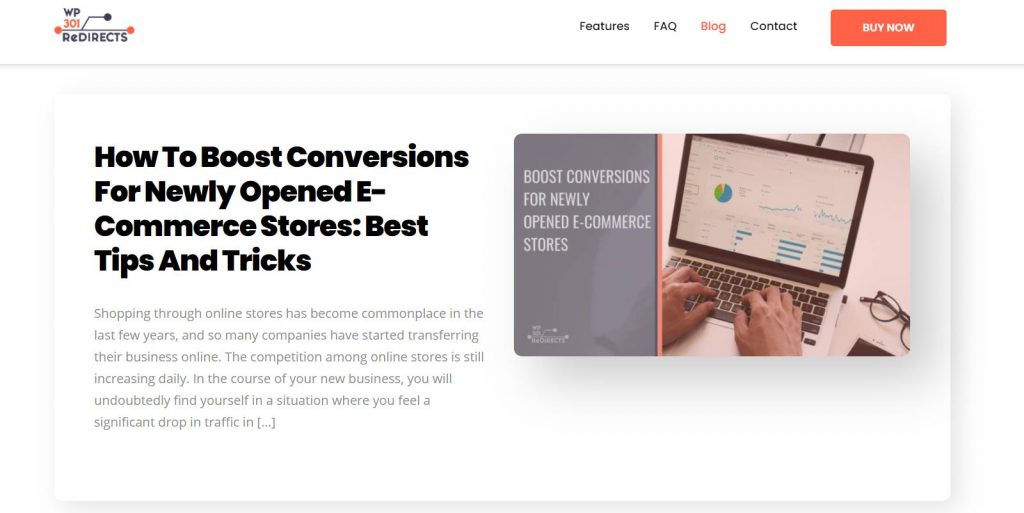 WordPress plugins and general online business tips seem to be at the heart of WP 301 Redirects, and if that's what you're after, make sure to give it a look. With new articles posted twice a week, with a constant rotation of current and older featured articles, we can guarantee you won't waste your time.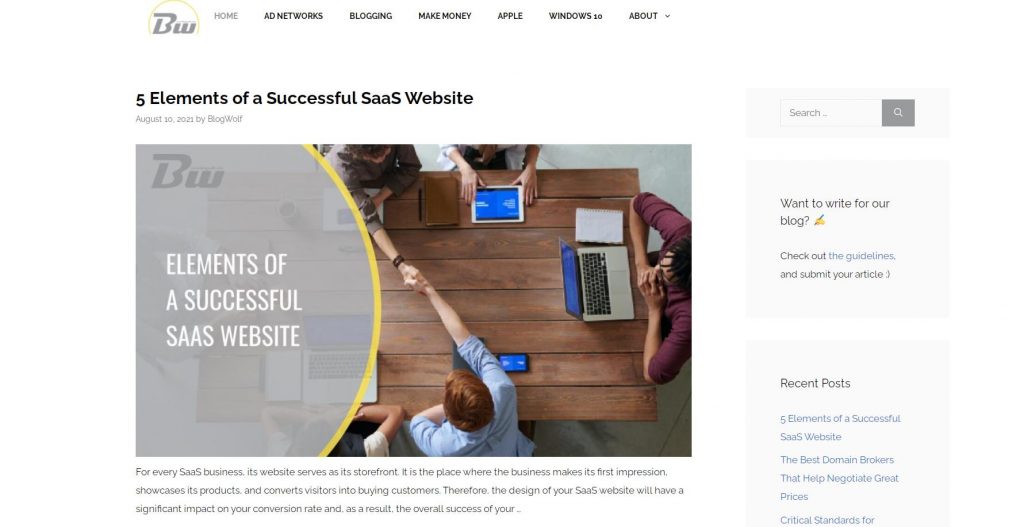 Having gone through a bit of a rebranding in the last year, Blog Wolf has switched from an entertainment and gaming blog to a technical one that deals mainly with optimization and monetization. If new monetization avenues are your number one priority, this is the best blog to look to for news and ideas.
This frequently updated WordPress blog is a companion to the company's plugin of the same name. Having been created by WordPress developers and being run by the same, there's a guarantee you'll be getting some solid advice whenever you choose to pop down to Simple Author Box.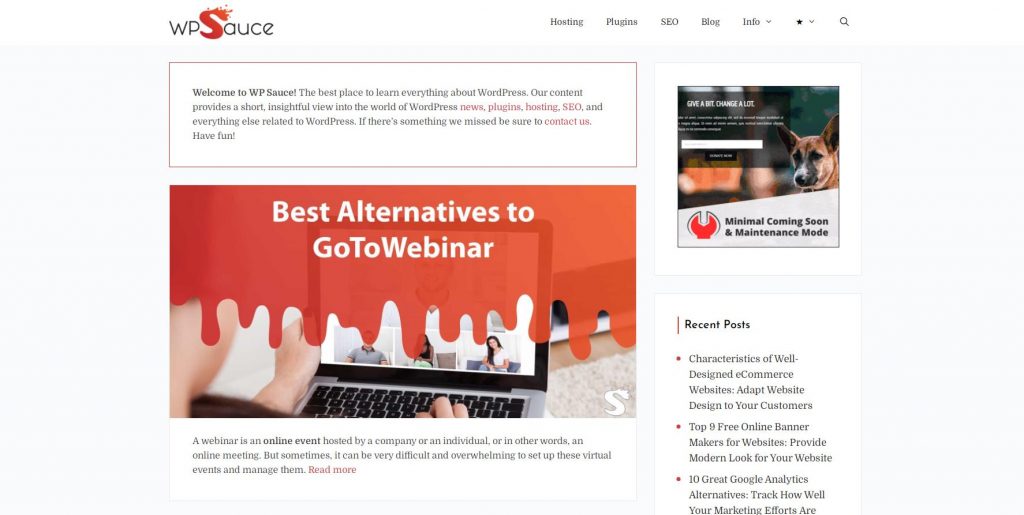 Posting mostly short-form articles, one to three times a week, WP Sauce is a great place to check for any WP news or dedicated reviews. Most of the posts are concise and straight to the point, without any beating around the bush. So, if you're a fan of straight-to-point material, bookmark this blog.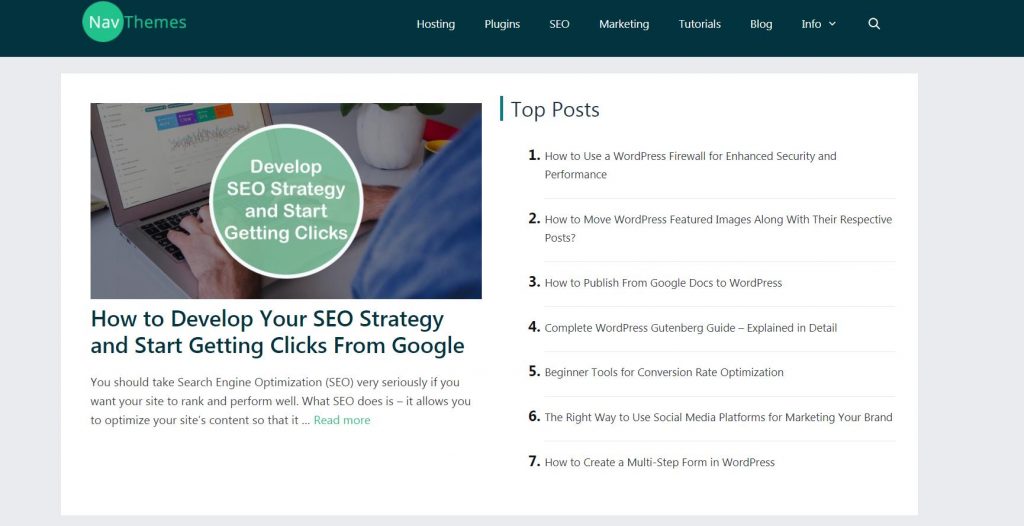 NavThems is a technical WordPress blog that comes out with new material several times a week. The blog sports a great variety of in-house writers, as well as the occasional guest post to stir things up. If you're especially prone to skimming and want to soak up only the most relevant information, check out this blog, as it always highlights relevant parts of the text.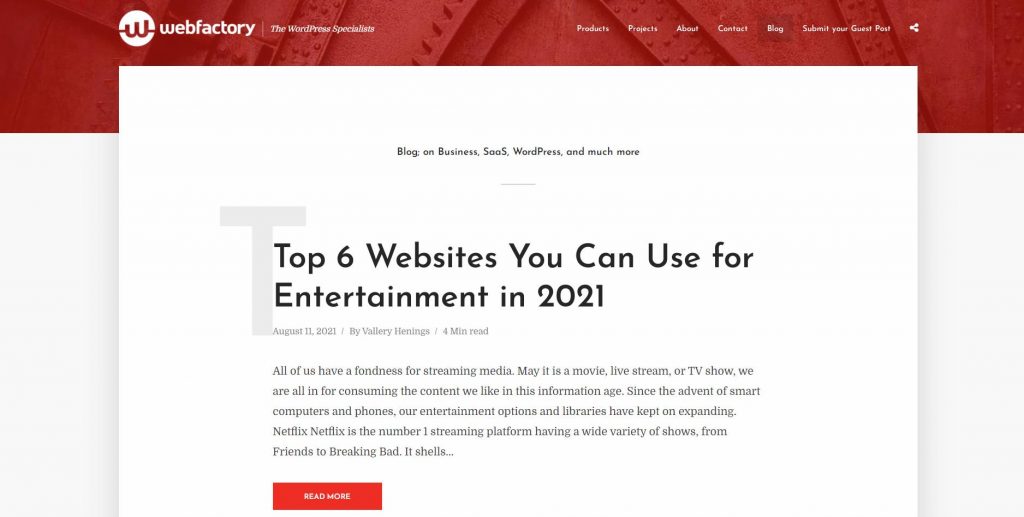 We have another companion blog for a company of the same name that deals in all things WordPress. The Web Factory blog is a great place to look for the latest marketing, SaaS, and WordPress trends occasionally spiced up by an explainer article.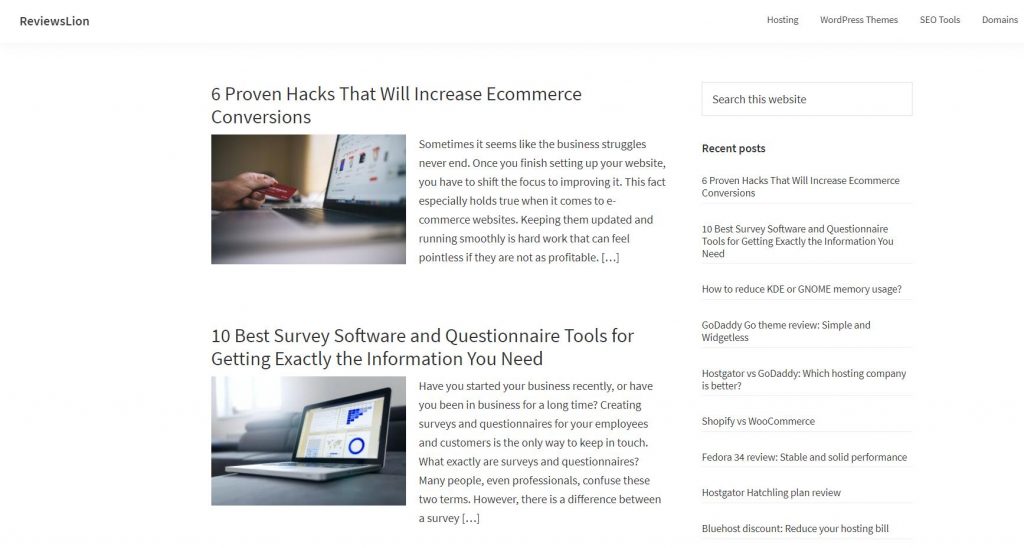 Another review blog made it onto our list. However, as opposed to our initial recommendation ReviewsLion doesn't only do reviews; there are all kinds of articles on there ranging from hosting plans, WP themes, SEO tools, etc.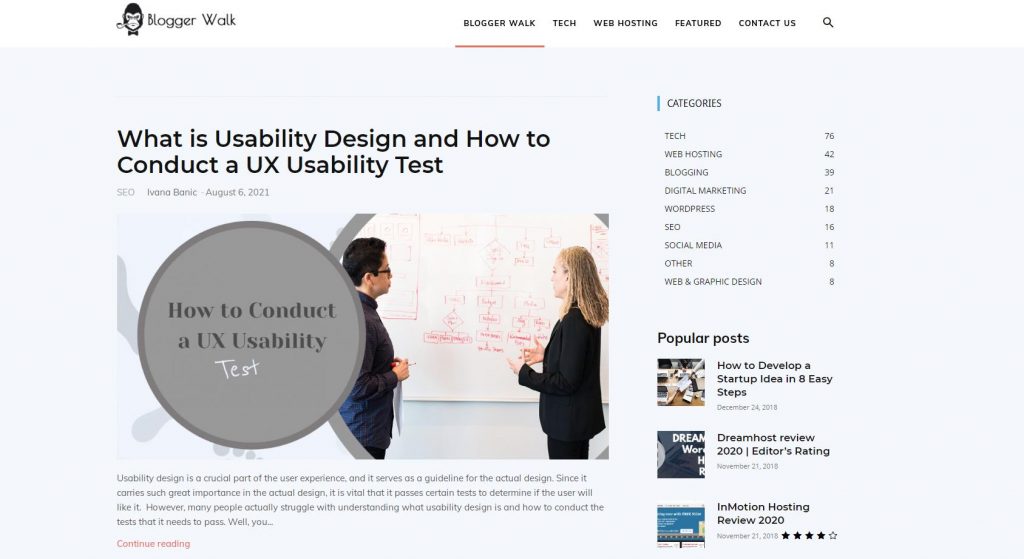 Blogger Walk is what you would typically call a bit of a jack-of-all-trades when it comes to websites. They mostly post about tech, hosting, and blogging, but every so often, you can find posts about web design, SEO, social media, and the like.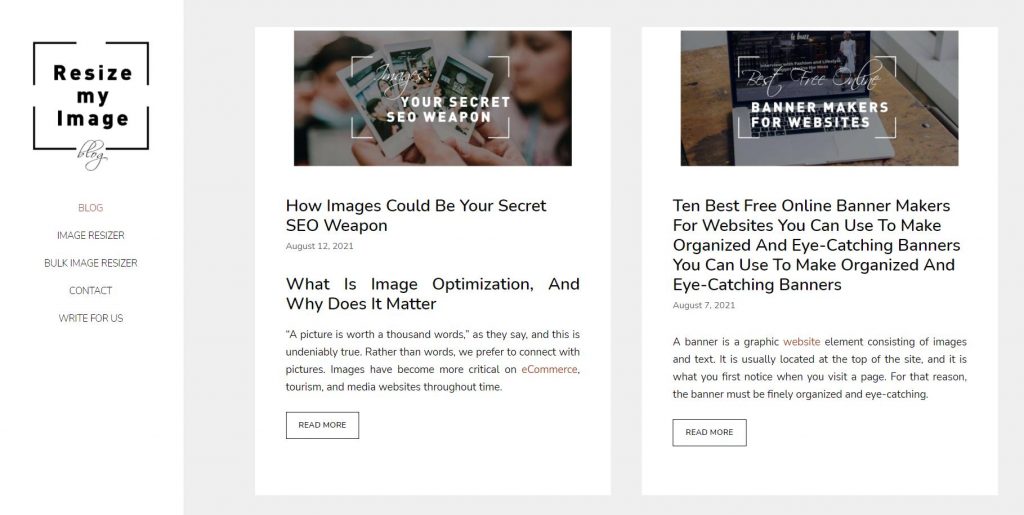 Resize My Image is your traditional WordPress blog about WordPress and everything adjacent. The only difference is it tends to focus on, you guessed it, images a bit more. Even though there are other articles on the site, this one gets a special shout-out if you don't mess with image customization a lot on your site. Due to Google's recent update, they're becoming more relevant than ever for SEO, so pop in when you have the time.

A great blog to follow for developers and those looking to improve their website as much as possible. It has weekly news about WordPress, plugins, and SEO. WP Newsify will inform you about everything and anything related to those subjects.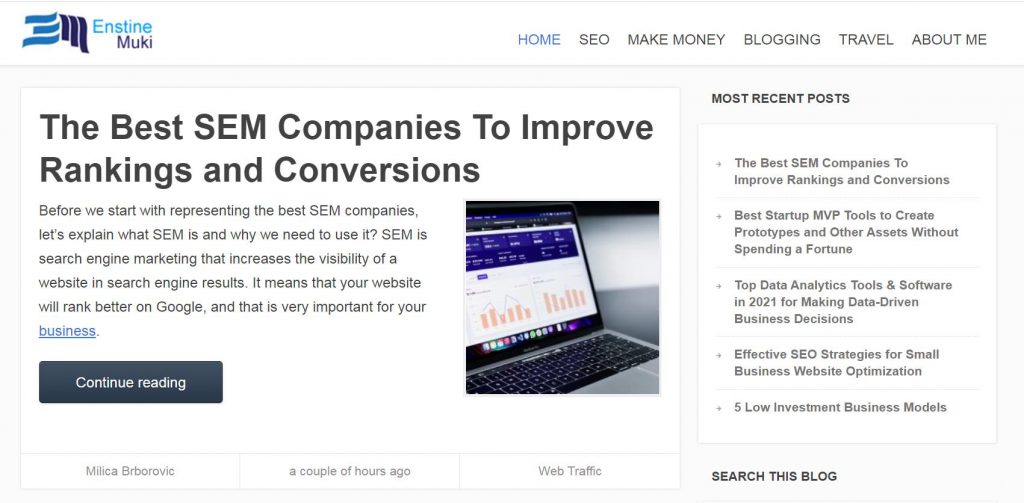 Enstine Muki is a blog initially created by an entrepreneur and blogging coach of the same name. Now, it is home to a diverse group of writers and experts in various online fields. From SEM and SEO to data analytics and startup tips, there isn't much this blog won't cover with fascinating articles.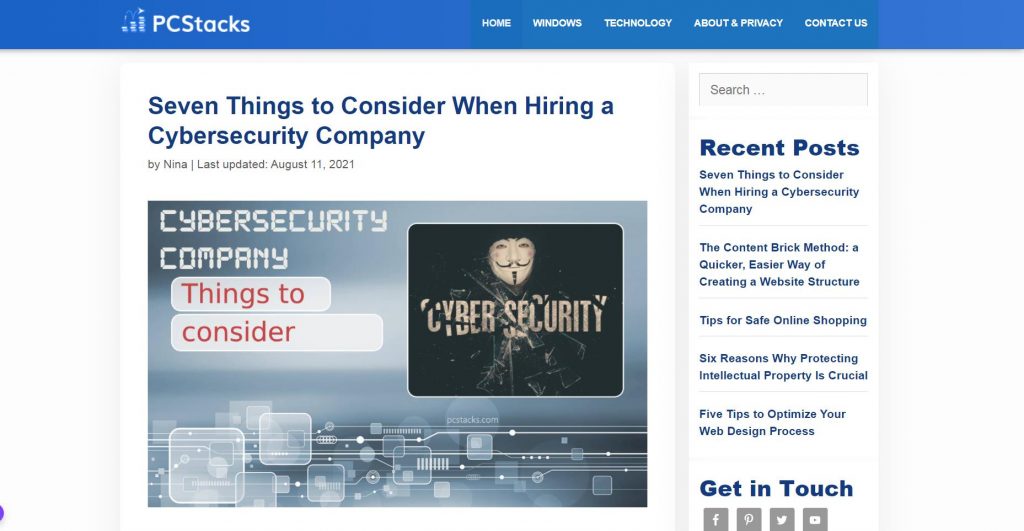 PCStacks is a blog covering topics related to technology, cybersecurity, and of course, WordPress. It has a consistent posting schedule, and they post list recommendations very often. So, it's a great place to check whenever you're looking for a new tool or plugin.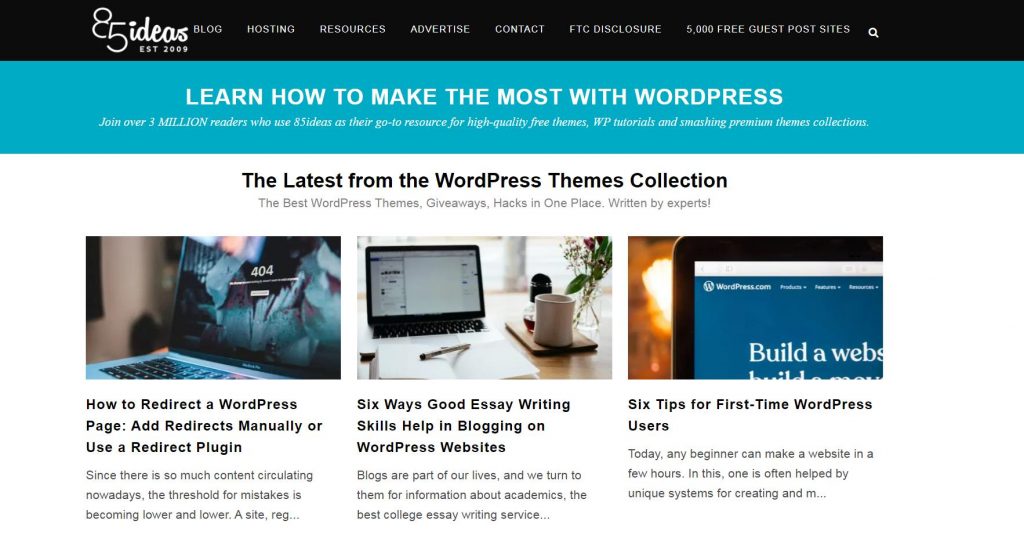 85 Ideas has been around since 2009, so if you're looking for a blog tried and tested, you've found it. Most of the content on the blog is either about WP themes, plugins, or SEO. However, there's also a great deal of handy in-depth tutorials and tips for beginners.
Conclusion
By checking out only some of the blogs we recommend today, you'll be able to have everything WordPress at your fingertips, so we recommend going on a bit of a scrolling spree until you decide on your favorites.